Located about 100km southwest of Bangkok, Thailand, the Damnoensaduak Floating Market in the Ratchaburi province is one of the most famous floating markets in the world.




The market starts around 5.30am each morning, and ends about 11am. We reached there around 9am? Took a boat there. Along the way..




You get to see houses on both sides of the river. And also some shops.
If the tour guide or locals warn you of crocodiles in the river, you'd better take them seriously. We thought the tour guide was kidding us until we saw one. It was just a few meters away from us and we were pretty freaked out as we didn't expect it. Couldn't get to take a photo of it though.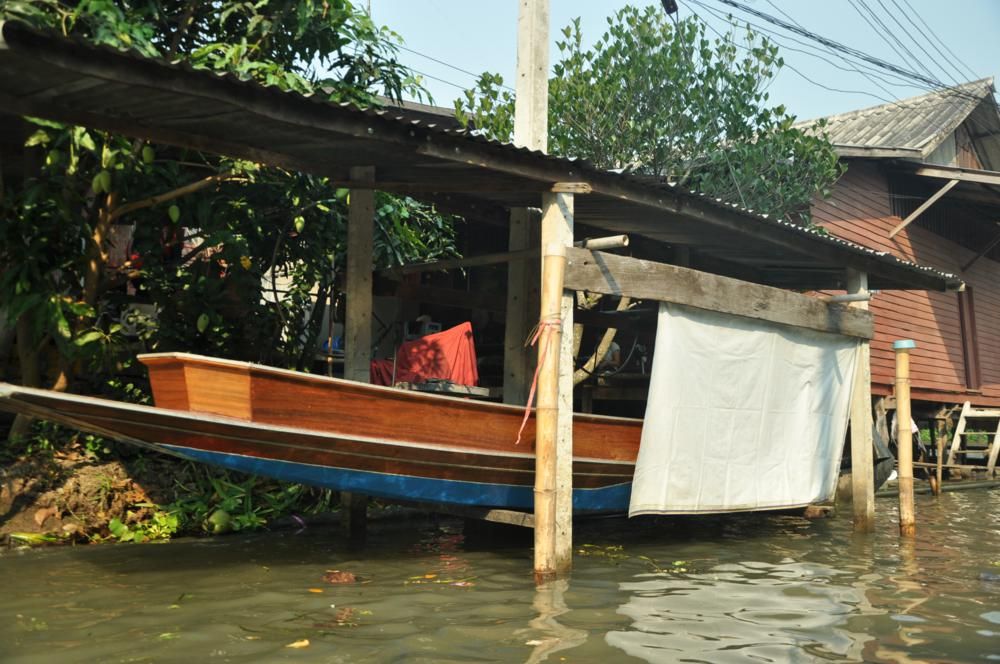 We reached the pier after a few minutes. You can either walk along the pier or rent a boat for 150bahts per person. It was a nice experience as floating markets cannot be found everywhere. It was my first time there.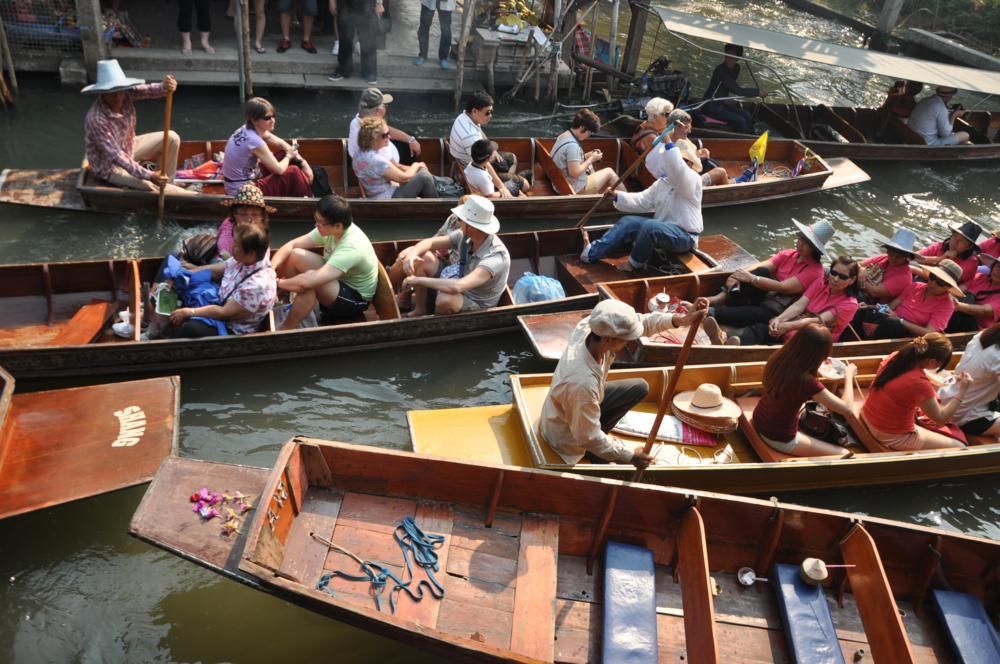 We rented a boat and cruised the river. Okay, not exactly "cruised" as there were quite a number of boats, but you get the point.

It was quite a hot and sunny day and some boats do not have shades, like the one I was in.




You can buy fruits, herbs, local food and also desserts here. Stop a boat and ask for the price.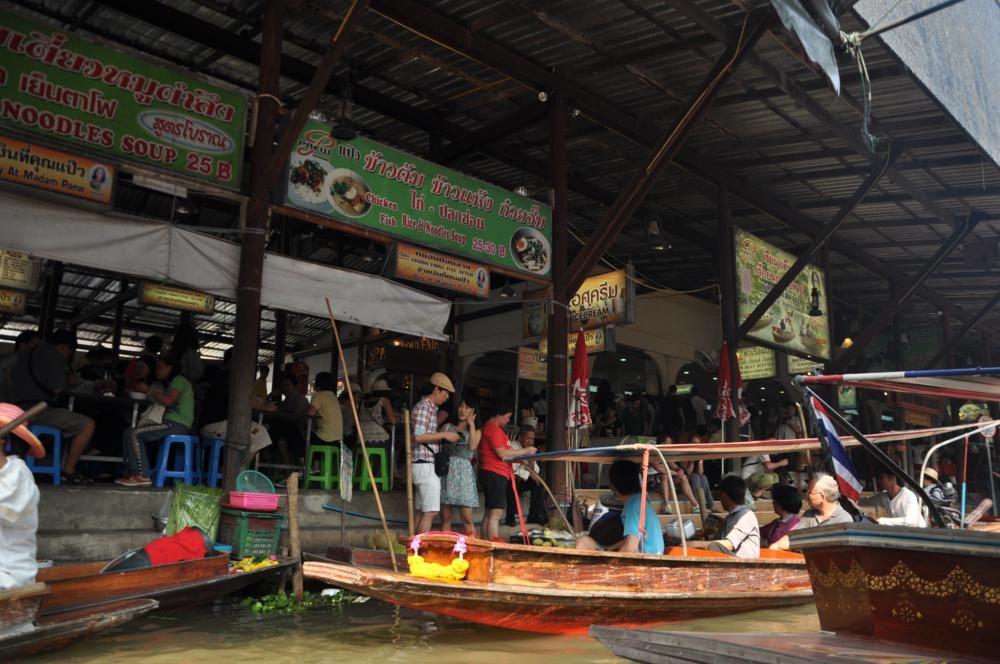 Don't like the food on the boats? There's also a food court there. I like the stir-fried noodles. Have a coconut ice-cream too while you're at it.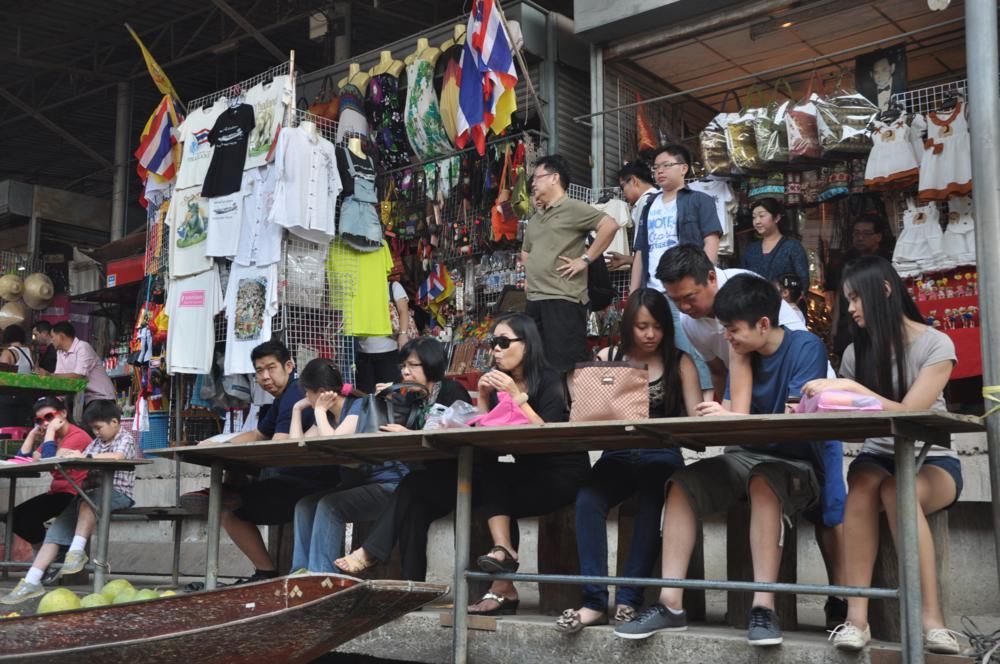 Of course, there are also souvenirs and some other trinkets. From bamboo hats to fans, to decorative items, to keychains..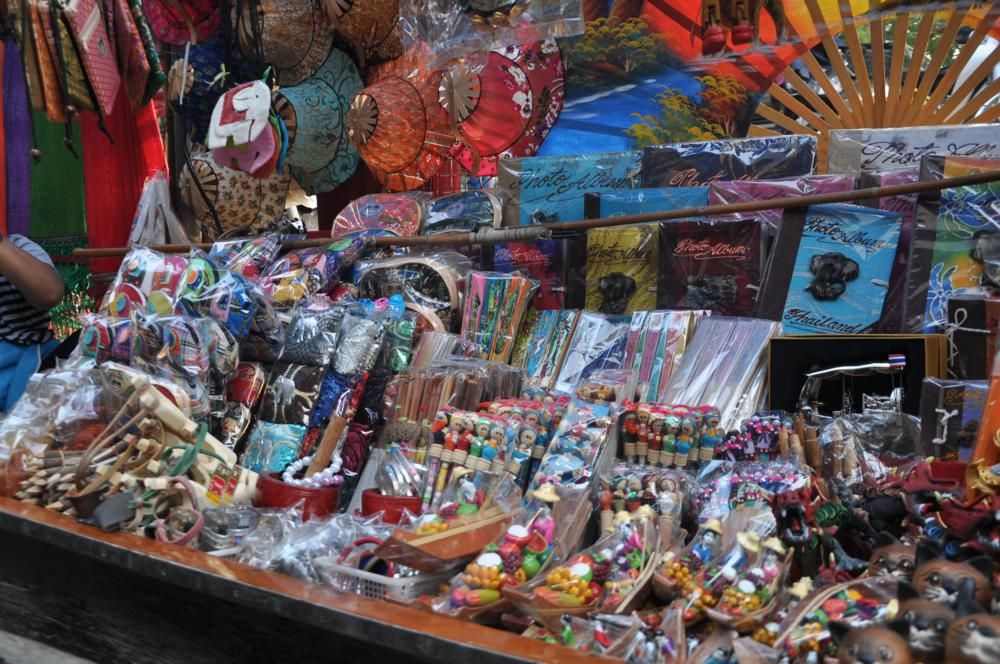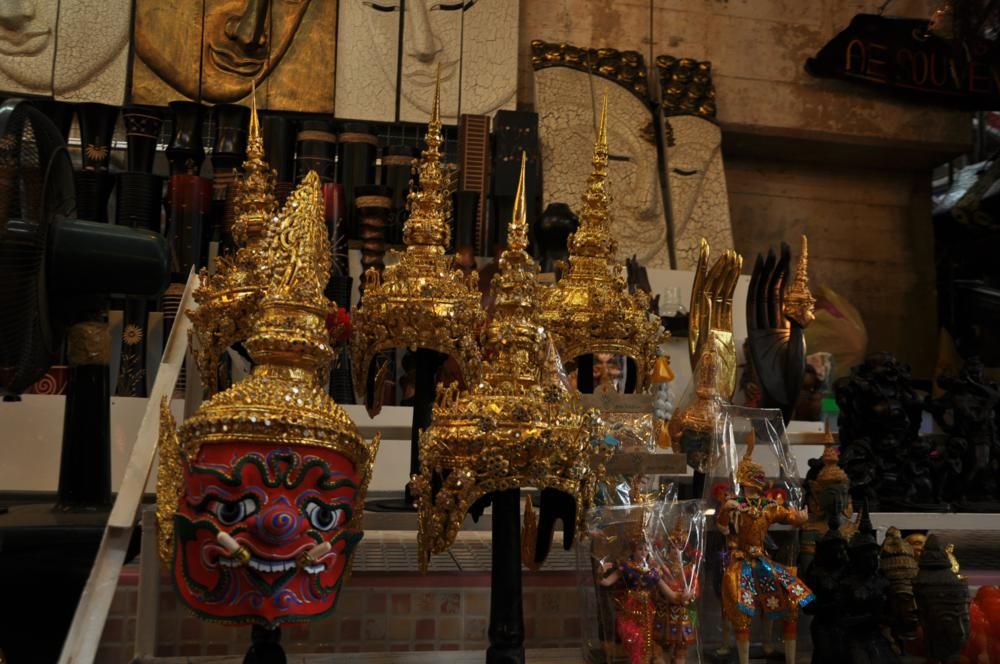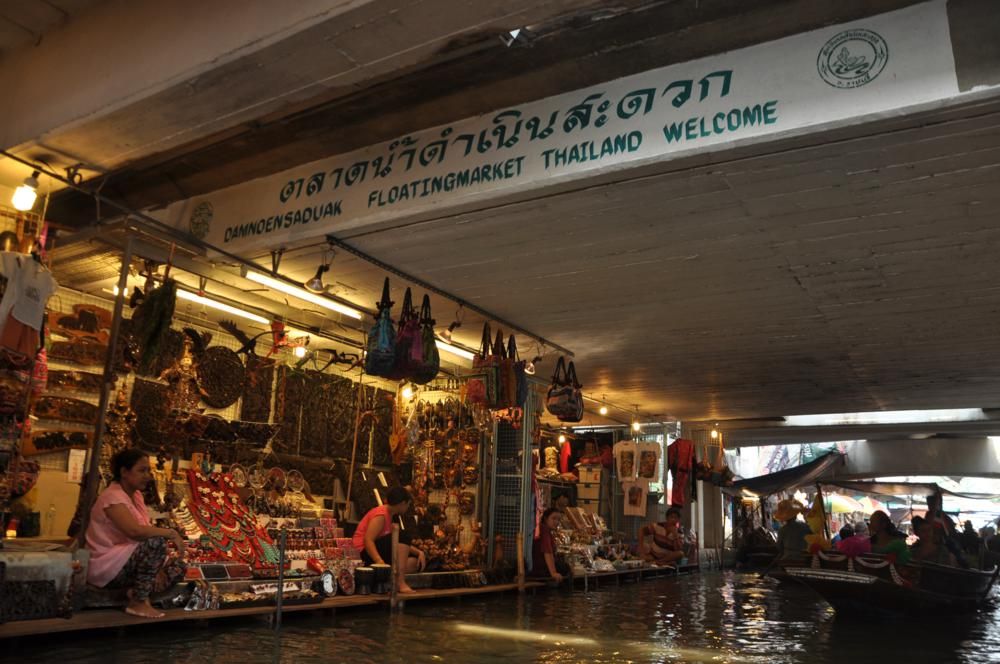 The items there are a little overpriced for us so we just took the boat and toured the market. The items are of course, lovely. You can also bargain for a lower price if you're not satisfied with the prices.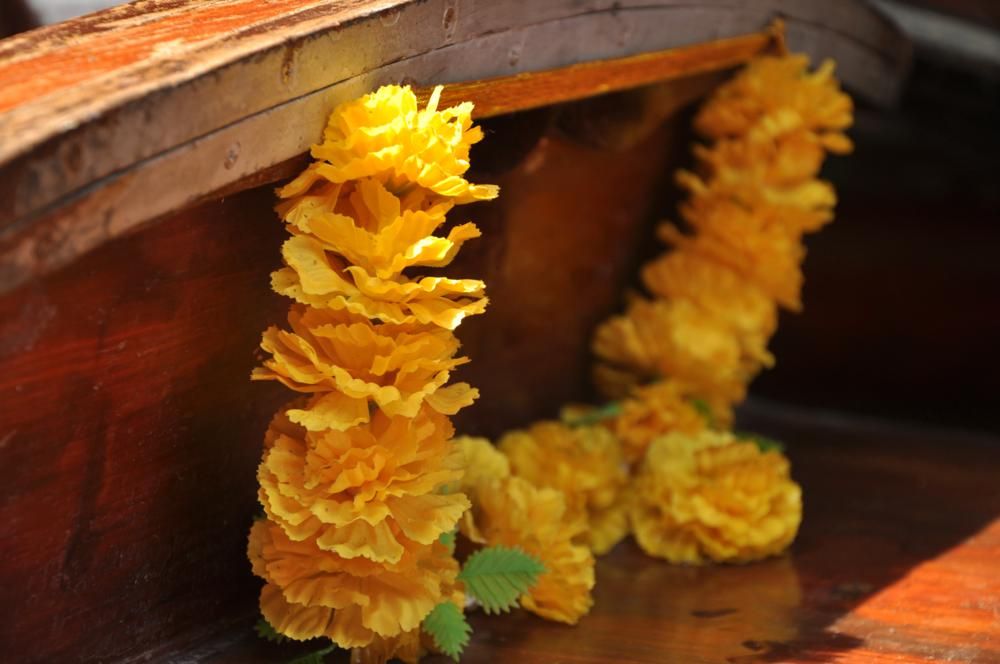 The Damnoensaduak Floating Market is a must-visit place. Even though you don't plan to buy anything, the experience itself is priceless. But keep an eye out for your valuables as always.
:D