And hello, I'm back! Tomorrow's the last day of exams and both subjects are quite easy and there's no need to memorise so... here I am, blogging. 14 subjects in 7 days, fancy that!

Anyway, back to the blog post.. Celebrated Mother's Day at Dragon-i, an oriental restaurant. There are lots of outlets throughout Malaysia so locate your nearest outlet here!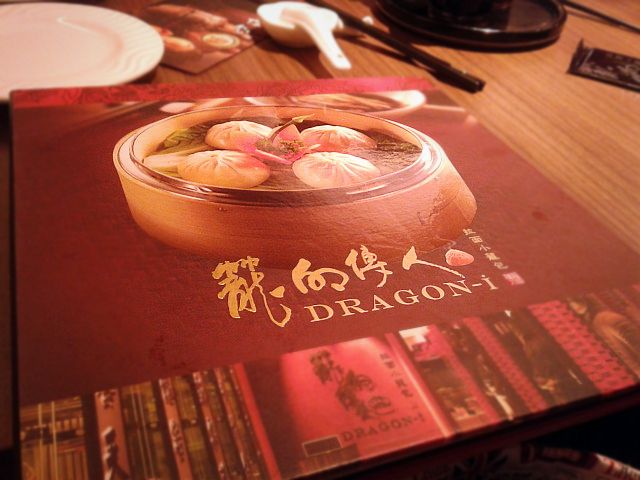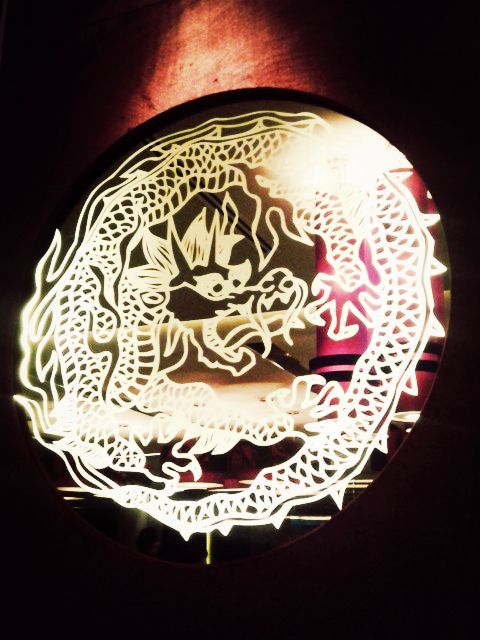 We went to the outlet at 1U. This isn't my first time as I've had Dragon-i for quite a few years already. It was established in 2004 and I've had my share of Dragon-i since then. There's a Signature restaurant located in Pavilion and also, Canton-i restaurants, which are also a part of the big family.


\

And.. hello to the phone camera again. Sorry for the quality of some images.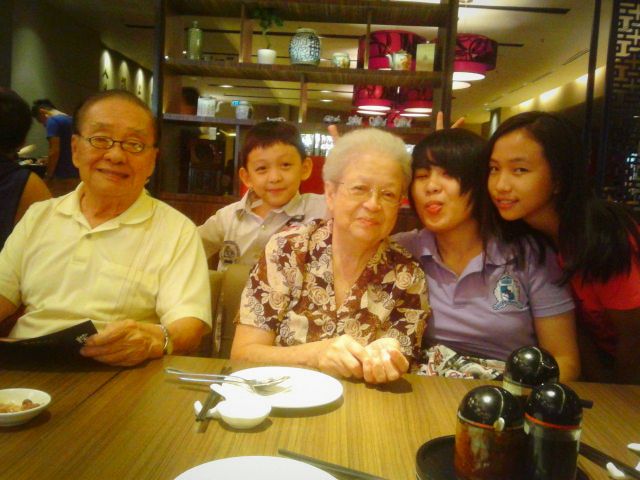 Went out with mom, grandparents, siblings and the housekeeper/maid. :D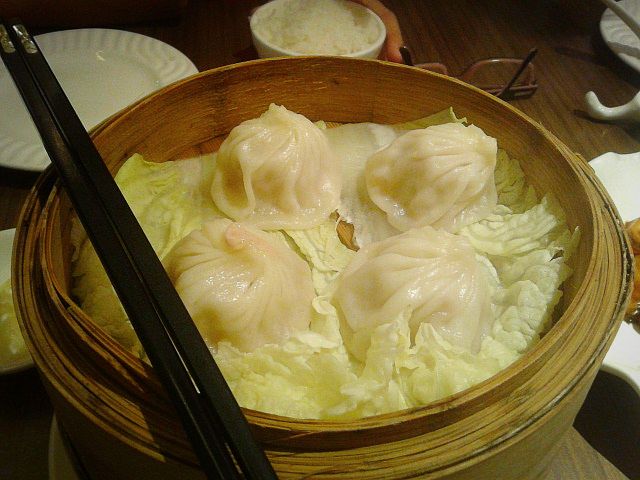 One of their signature dishes and on the must-try list is the Shanghai Xiao Long Bao, which is a meat dumpling filled with hot soup. Be careful not to poke a hole in the dumpling as the soup may spill before you get to taste it!

The Xiao Long Bao served here are quite delicious and one of the best I've tasted so far. Some other oriental restaurants' can't be compared to this. The soup is not too little and satisfying, the pork soft and tasty.. I could go on and on. We order the Xiao Long Bao every single time we visit Dragon-i because my sis is a huge fan of it. She absolutely loves it!

"The filling is a skillfully-balanced mix of minced pork shank, ginger and natural pork skin gelatin, which after steaming, melts into a tasty, delicious soup. To eat it, lift the dumpling gently and place it on a spoon, then pinch small a hole at the base. Carefully sip the hot melted soup before consuming the dumpling with the shredded ginger and Chinese black vinegar condiment it is served with for that perfect gourmet taste." - Dragon-i.com.my




Spring rolls.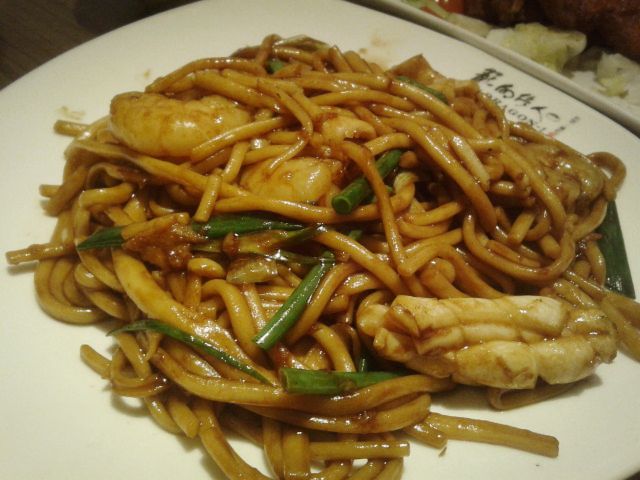 Another one of my favourite dishes - Fried Seafood La Mian.
Personally, I don't quite like their soup La Mian (noodles) as they are quite tasteless. The Fried Seafood La Mian just has the right amount of saltiness in it. The seafood is also fresh and scrumptious.

We had some homemade dishes to go with white rice that day: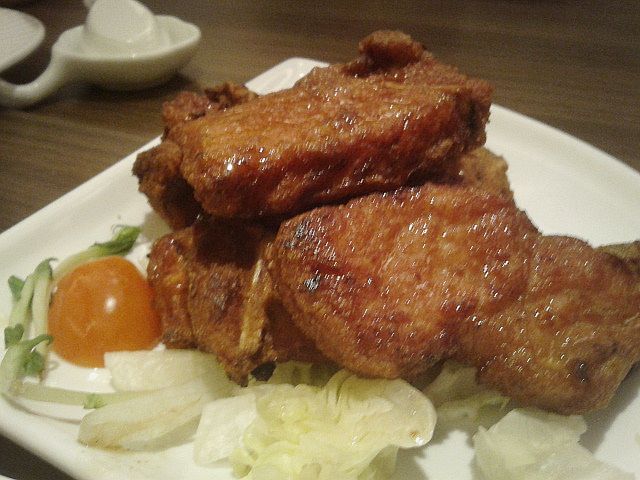 Baby Pork Ribs Glazed with Zhenjiang Black Vinegar - The pork ribs are not too hard nor too soft. Just right.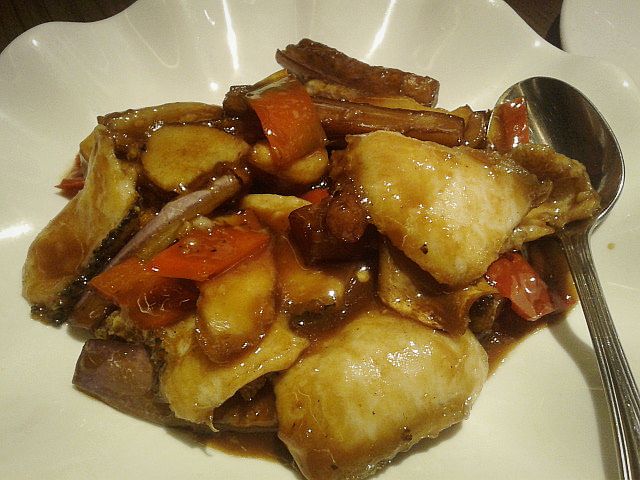 Stir Fried Fish Fillet with Aubergines - OK, seriously I've forgotten the exact name. I'm a huge fan of fish fillet so.. it's pretty good for me. Well-cooked.
Granma cooked this for dinner the other day after we had this. She succeeded. Guess I'll have a lot more dishes to look forward to. Hehehehe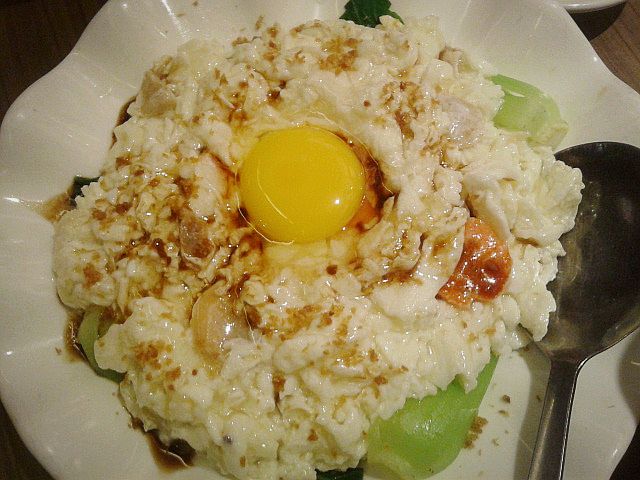 Egg White with Crab Meat - with an egg yolk to add some flavour. The sauce prevented it from becoming tasteless. I like the taste of egg and crab meat, well-mixed.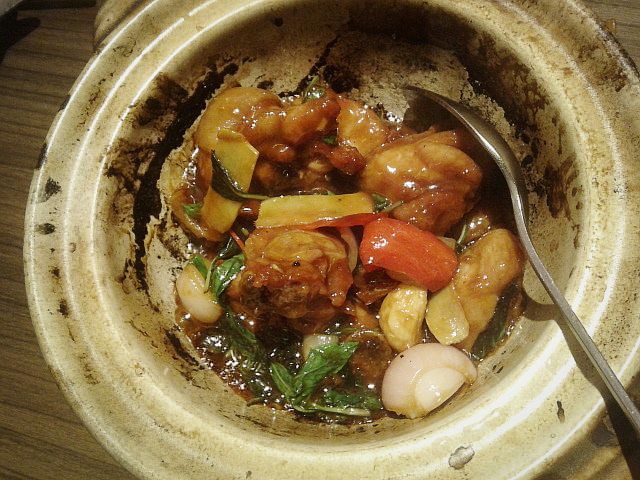 And, last of all,
Braised Chicken Taiwanese Style
- hmm.. how do I describe this? It has a strong basil leaf smell-and-taste. The sauce is of the salty-and-sour kind. The chicken itself is chewy and lovely. Dang, they do know how to cook the chicken!
Eh. Like mother, like daughter.
And so, wish me luck for the last two exam subjects tomorrow!
See you guys soon
:D