Guardians of the Galaxy
23:32


Another surprise for me as I checked my phone after school on Saturday. Guardians of the Galaxy! Have to thank my bro for pestering asking my mom to buy tickets for the movie.

So we went to the quite new Encorp Strand Mall at Kota Damansara. There aren't too many shops there but they have a TGV Cinemas and Subway and Starbucks and Coffea Coffee..

Anyway, back to the movie.




To be honest, I wasn't keen on the movie when it was first announced. I was thinking, "Oh darnit, another superhero movie from Marvels. Don't they have enough superheroes on screen already?"

I was wrong.




I was busy flicking the television a week before and I stopped on the Disney XD channel. It was showing The Ultimate Spider-man and well, I'm a cartoon person. The episode that I was watching featured the Guardians of the Galaxy and it was quite interesting, especially with Rocket Raccoon and Groot.
And the show after The Ultimate Spider-man was Marvel's Avengers Assemble. It was also an episode of a collaboration with the Guardians of the Galaxy. I have to say that it's cool and funny. I also found out from my bro that there's also a collaboration with Hulk and the Agents of S.M.A.S.H.
Go Disney.

That was how I switched sides.




Also, a 8.9/10 rating on imDb! I couldn't resist.

If you are a first timer, there are basically five members on the team, namely Star Lord (a.k.a Peter Quill, played by Chriss Pratt), Gamora (Zoe Saldana), Rocket Raccoon (voiced by Bradley Cooper), Groot (voiced by Vin Diesel), and Drax the Destroyer (Dave Bautista).




In order to not spoil the whole movie, the Guardians of the Galaxy movie is about when the group first met and the friction between them before they settled down and got used to each other. It's hard to imagine that they worked together marvelously even though they wanted to kill/harm each other when they first met.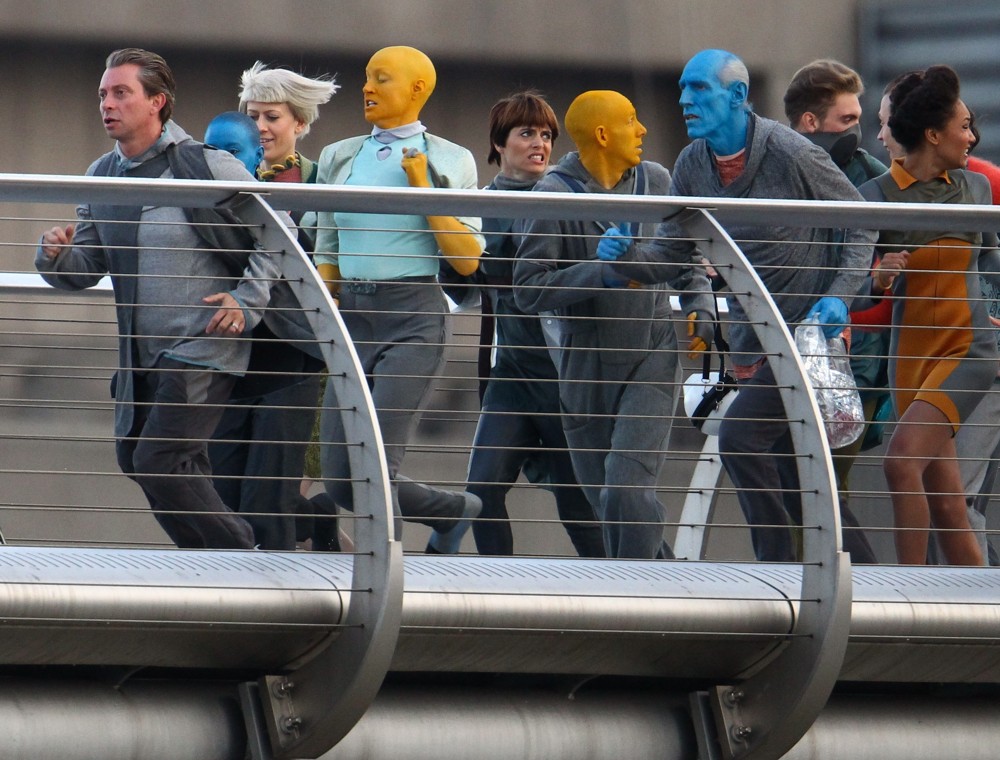 The Guardians of the Galaxy movie is also something new to me as I've never seen so many coloured extraterrestrials in a movie. A cartoon maybe but in a movie, it seldom happens. Most of the movie is either in outer space or in Xandar, the home of the Nova Corps, which is an intergalactic police force.




My favourite character has to be Groot. He doesn't speak much and his vocabulary is limited (all he could manage was "I am Groot") but he is sweet and is such a softie. Director James Gunn said that Vin Diesel voicing Groot is astounding. I personally feel that Groot has a big heart, with him giving a flower to a beggar girl and also his will to protect his friends, especially Rocket, even though he was dragged into all of this by Rocket. And well, he's kind of cute. (so is Rocket but Rocket is, well, a noisy one)




Ronan the Accuser (Lee Pace), the main antagonist of the movie. A Kree radical who wants to destroy Xandar.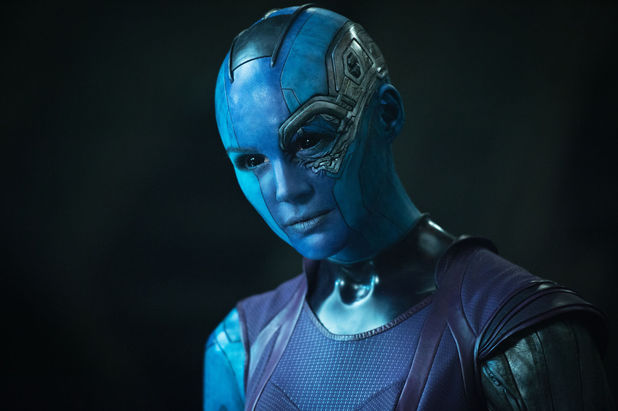 Nebula (Karen Gillan), Gamora's sister, who's also quite the antagonist.




Yondu Udonta (Michael Rooker), leader of the Ravagers.




Korath (Djimon Hounsou).




The Collector, Taneleer Tivan (Benicio del Toro), is also present in this movie. My first glimpse of him was during the credits in Thor: The Dark World. It was pretty creepy then, with the exquisite creatures and items.

The origins of the Guardians of the Galaxy, well... I didn't know much about their past to start with so this is quite informative. I don't have the time to finish all the Marvel comics so movies like this are just so helpful (oops).

Still, the movie is funny and thrilling. Just awesome! My bro and I had quite a good time. The same couldn't be said for my mom as she's not a fan of sci-fi. (sigh)


-photos Googled-