Christmas all around. [MY edition]
11:26
So, I've been to quite a few places this school holiday and I figured, why not take a few photos of the Christmas decorations in shopping malls and stuff this Christmas?




through the Christmas bauble

Christmas is about the joy of giving and I'm still doing my Christmas shopping. This is actually my first time handpicking every single gift for the family and some of my relatives. Oh heck, who knew it would be so hard? And shopping under a budget too!

First up, the Christmas decorations in Malacca.

Dataran Pahlawan




Spot the differences between a DSLR and a digital camera.




And me after bowling. The balloons are kinda cute but I still think they are a little.. weird.


Bandaraya AEON




This is seriously very nice, no kidding! With all the lighted gift boxes, it's very warming.





Jonker Walk




Just a Santa Bear. There wasn't much deco around anyway. Think they are more into Chinese New Year, being the Chinatown of Malacca and all. I just think that the bear is cute.

Penang next.

Straits Quay




Unfortunately, I didn't have the luxury to go around Penang's shopping centres much.

Now, we move on to the Christmas decorations in Kuala Lumpur.
Berjaya Times Square
Poker faced.
With some of the cousins and of course, my bro and sis. One clinging to me and the other one trying to make himself seen? Haha.
Pavilion
Ah. The grandeur.
One of my friends went to KLCC and I asked him to snap me a few photos but well, the decos aren't exactly as nice as Pavilion's.
They even have a toy ride for kids.
Photo credits to Xiu Yu.
Le me and a reindeer (ok. it's not very clear from this angle). And thanks Xiu Yu, for the Starbucks!
another photo with credits to Xiu Yu
Xiu Yu and I.
OK. I look frickin weird. I was definitely NOT camera-ready as I just finished typing an SMS.
I seriously think that the Christmas decorations at Pavilion are AWESOME.
Starhill Gallery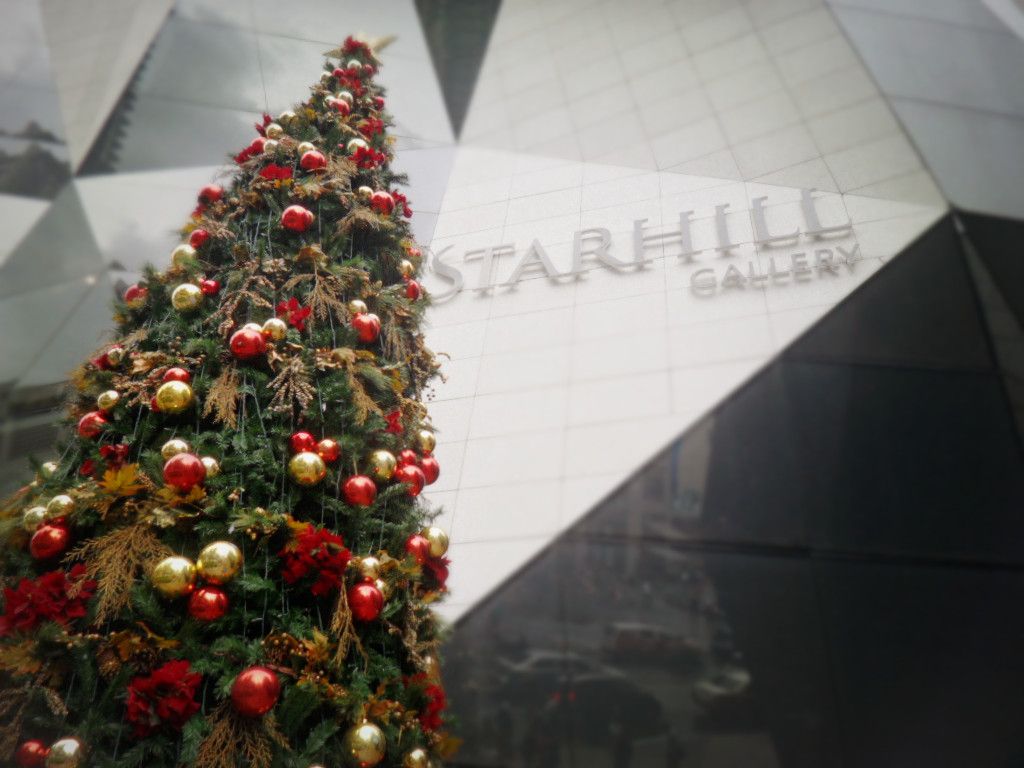 Since Starhill Gallery is just next to Pavilion, why not? Even though the outlets in Starhill Gallery are abit high-ended but hey! Admission is free anyway.
Fahrenheit 88
The decorations at Fahrenheit 88 were more of an advertisement for
Parkamaya
.
Suria KLCC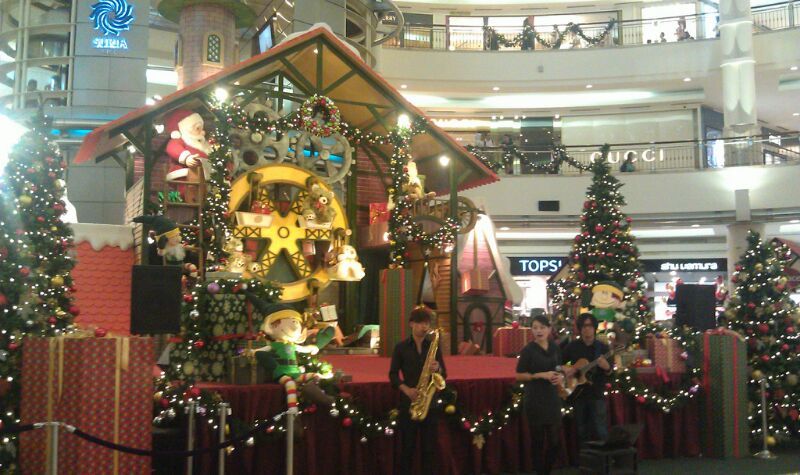 Photos taken at KLCC, credits to a guy who likes to be called Tamtong.
Mid Valley
I just realised I'm better at funny faces. Hahaha.
There's also a green exhibition going on now at the Mid Valley Exhibition Centre so of course, the decorations there are made with recycled items.
And some other Christmas decorations in the Petaling Jaya area.
Tropicana City Mall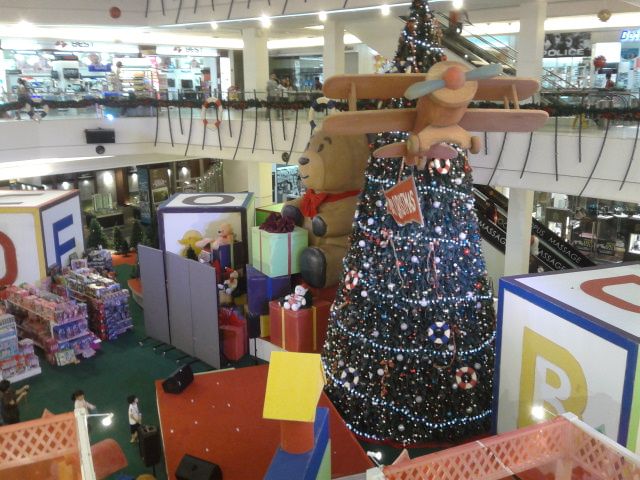 One Utama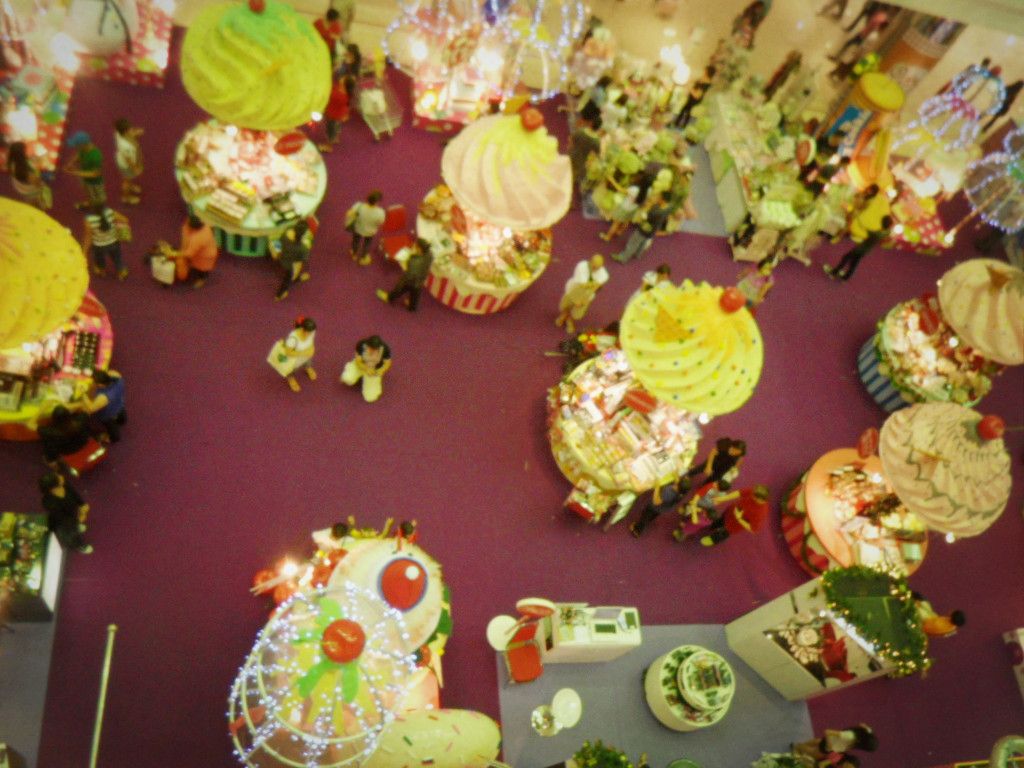 1 Utama is going for the candy theme this year.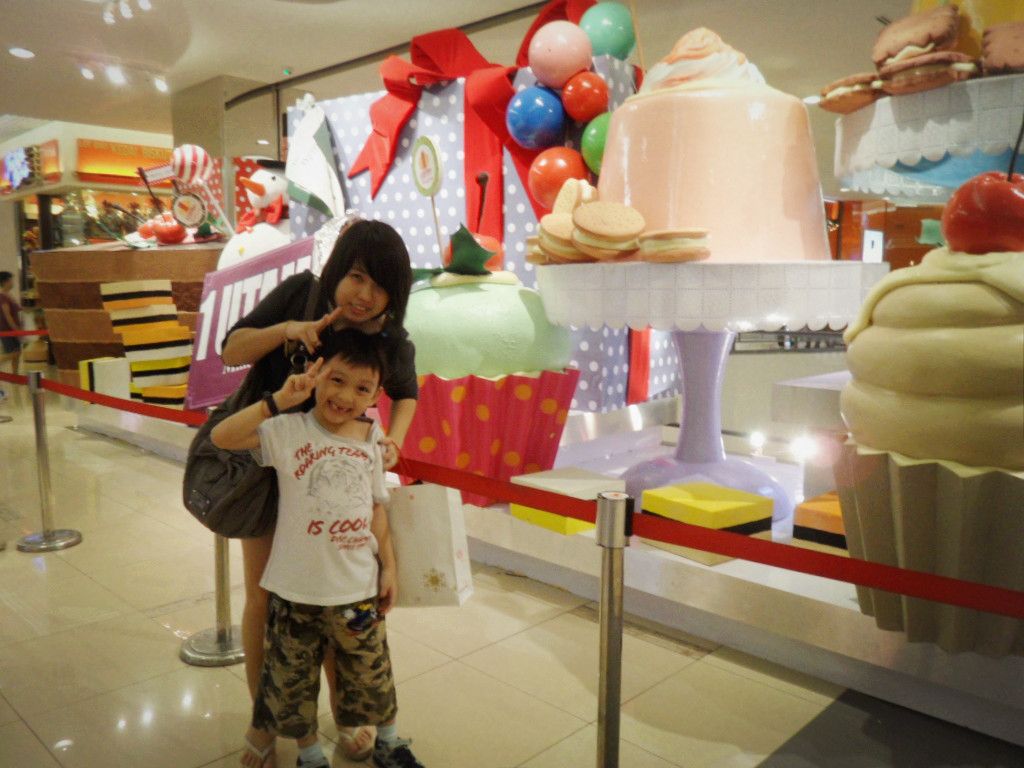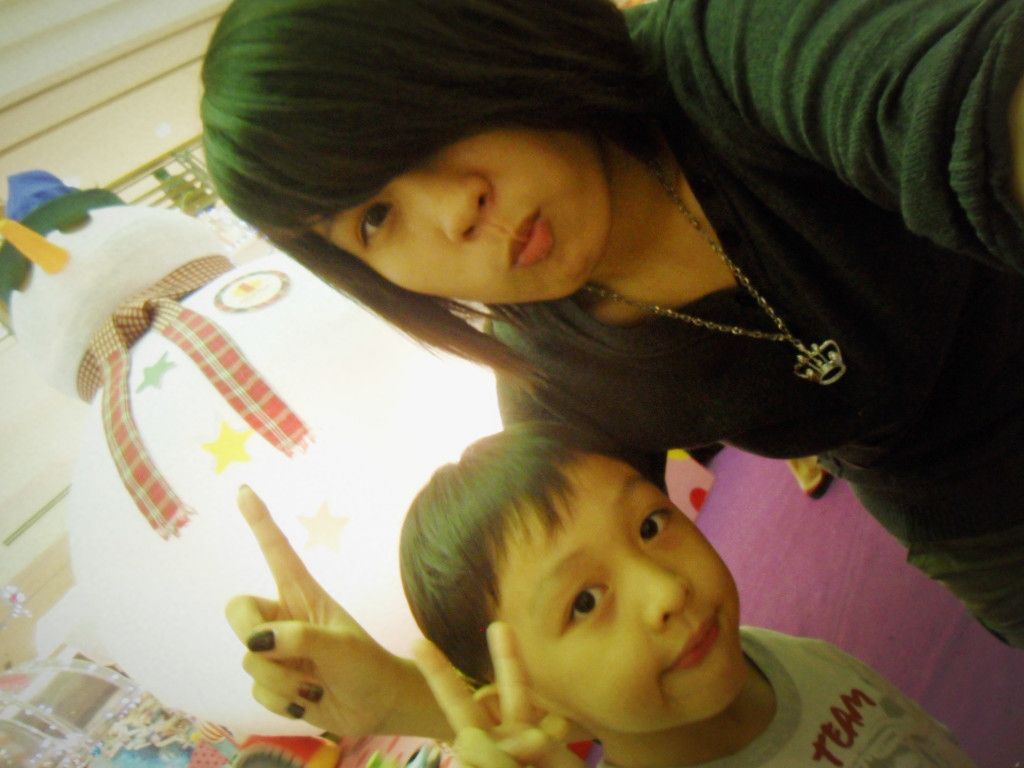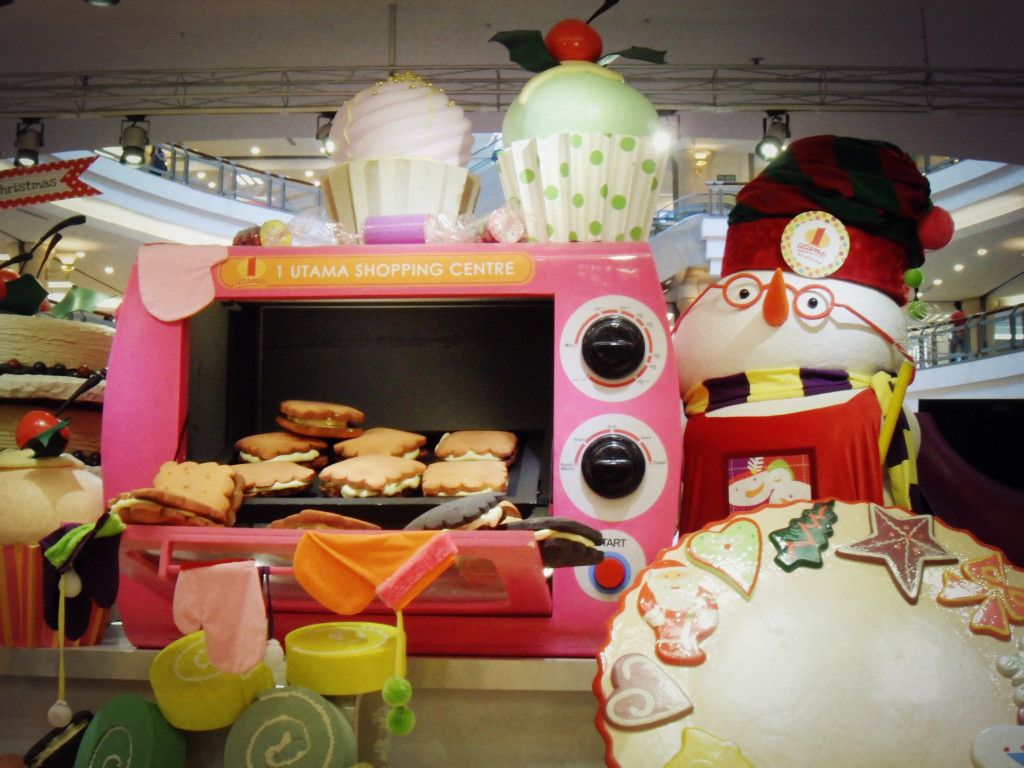 Guess that's it for this year. Missed out a few major shopping centres but overall, it's such great fun to visit the shopping centres and look around at the Christmas decorations.
Oops. Just received my first Christmas card from Apple. Am going to open it now. Bye! And a
Merry Christmas
too! and yeah, I'll be leaving for another trip tomorrow. So, until the next week then.
:D