Nadeje: crepe cakes and more
18:23
*evil laugh*
Well, well, well. One of the advantages of having relatives in Malacca: You can get to places that are usually flooded with tourists in the weekends or holidays and go there instead on a weekday, and before most people get off work too. And this recent trip to Malacca is superb!




Heard of Nadeje?
"Nadeje prides itself on its quality fresh ingredients and finest handmade Mille Crepe & other special cakes/desserts that taste flavourful and satisfying all on its own. " - Nadeje Malaysia

That place is usually crowded during weekends. I even saw one of my friends' post on Facebook, saying that she finally got a slice of the famous crepe cake after queuing for a long time.

My aunt, she was like, OK, why not we head to Nadeje for some cakes?
Of course I'd love to. We wanted to go to the one at Mahkota Parade but unfortunately it was closed as it was around 10pm already (we went there after bowling). So, after a few days, we went to the one at Plaza Mahkota.




One slice of crepe cake costs about RM9-RM10.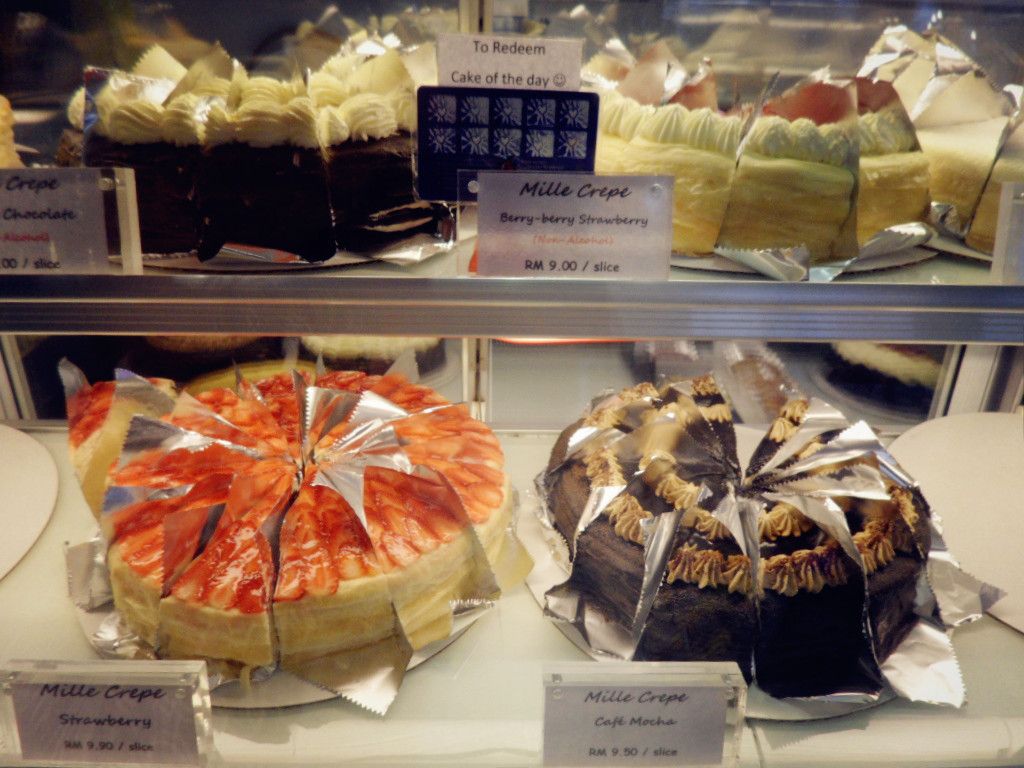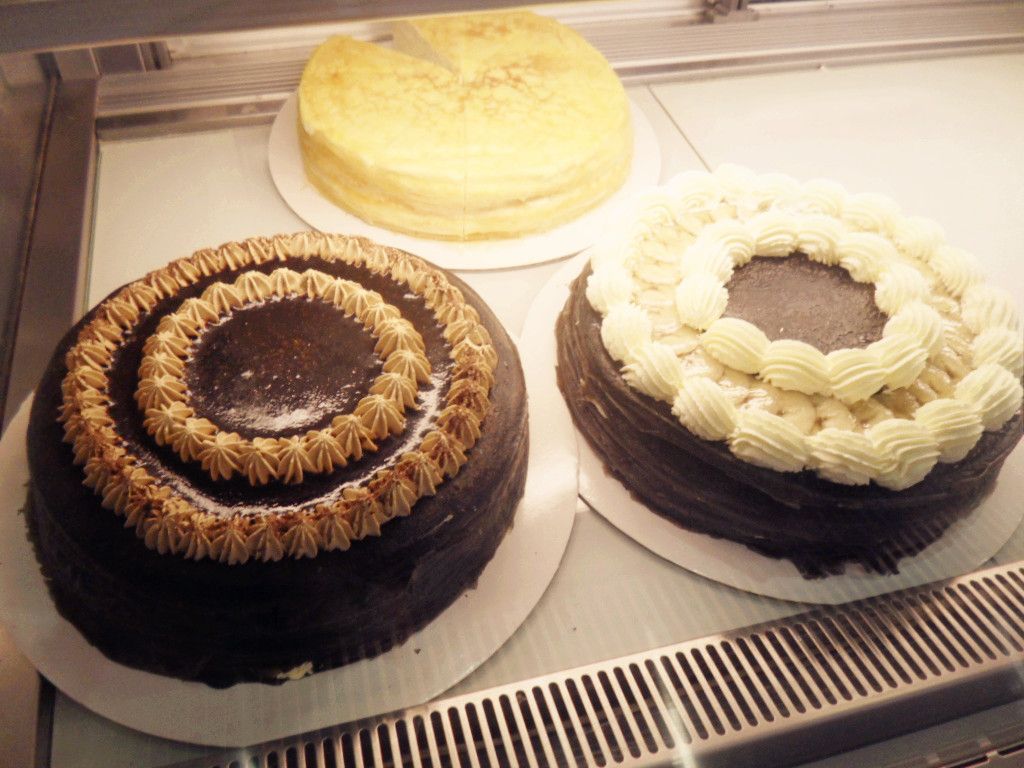 There are lots of flavours to choose from. You can also buy a whole cake home. The 1-kg ones cost about RM75 while the 1.5-kg ones are RM90 and above.




They also sell nama donuts. Nama donuts contain alcohol though. But don't worry, you won't get drunk. :) Trust me. The Nama Chocolates I had from Royce were awesome. Havn't had a chance to try these but I bet they are delicious!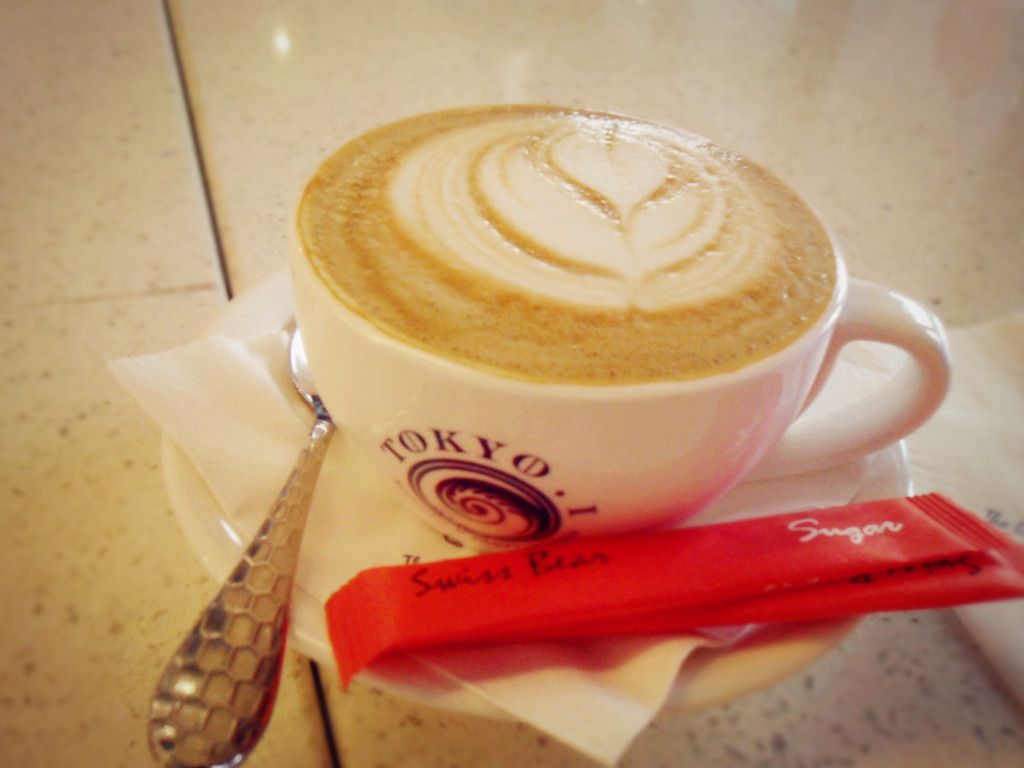 So, in the end, we decided to have something light as we will be having dinner soon enough. My aunt had a matcha coffee and I had a hot chocolate.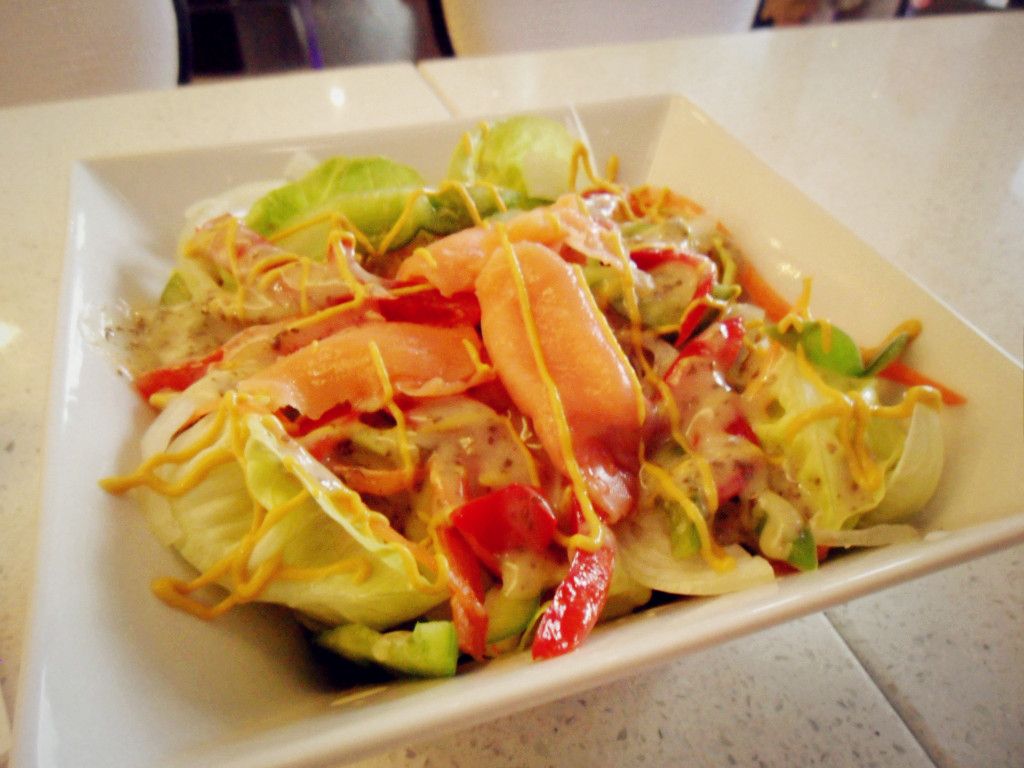 And a salmon salad. Completely satisfying! The salmon taste just right and the veggies are crunchy too. I really don't like soggy veggies. D:




And of course, our crepe cakes! Had a Praline Lover while my aunt had an Original one. She likes Original ones better but she said the Praline Lover was good too.
Praline Lover- Specially made for Hazelnut lovers, using Hazelnut paste and crush carameled hazelnut.
Kinda like Nutella. LOVE IT. Caramel and Hazelnut. *damn. I'm hungry again.*

The waiters and waitresses are very kind. One of them caught me snapping photos of their cake display and he was like, "Come, you can take photos. No offense." So, I went ahead and snapped a few more photos.
In Malaysia, there are only 3 Nadeje outlets. All of them are located in Malacca somehow.
[updated 8 Apr 2014]
There are outlets at Three Two Square and
Sunway Giza
now! So gonna try them.
Best of all, my aunt kinda promised another cake next time. A whole cake! Can't wait for the next trip. Hahaha.