Suki-Ya at Paradigm Mall.
22:44


image above Googled

So, mom decided to go to Paradigm Mall to watch a boxing event and a movie after. After some walking about with my bro and sis, we decided to go for Suki-Ya. It's is our first time there as the other Suki-Ya we went to is at Pavilion.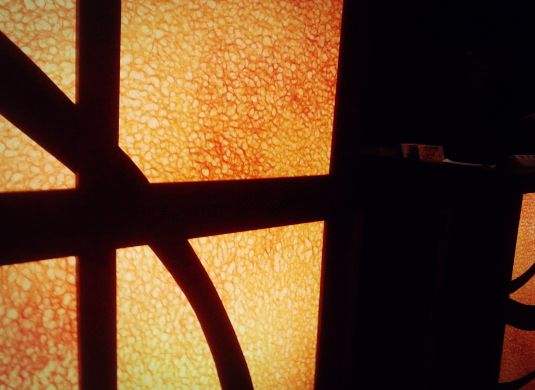 It's pretty much a eat-as-much-as-you-can Japanese steamboat buffet which costs you about RM29.80 for lunch and RM39.80 for dinner. As for children below 12, they get 50% off. Of course, the grace period is 2 hours, which means your time limit is 2 hours.
Mom wasn't hungry so it was just me and my siblings. Well, they're both below 12 so.. it wasn't TOO expensive. A little maybe? They don't eat much though.




The choices are a bit limited but still, there are carrots, noodles, mushrooms, raddish, udon, seafood tofu, cheese sausages and tofu, glass noodles and so on. It's basically what you can find in a steamboat dinner.

There are also sushi available at the counter. They come and go fast, mind you.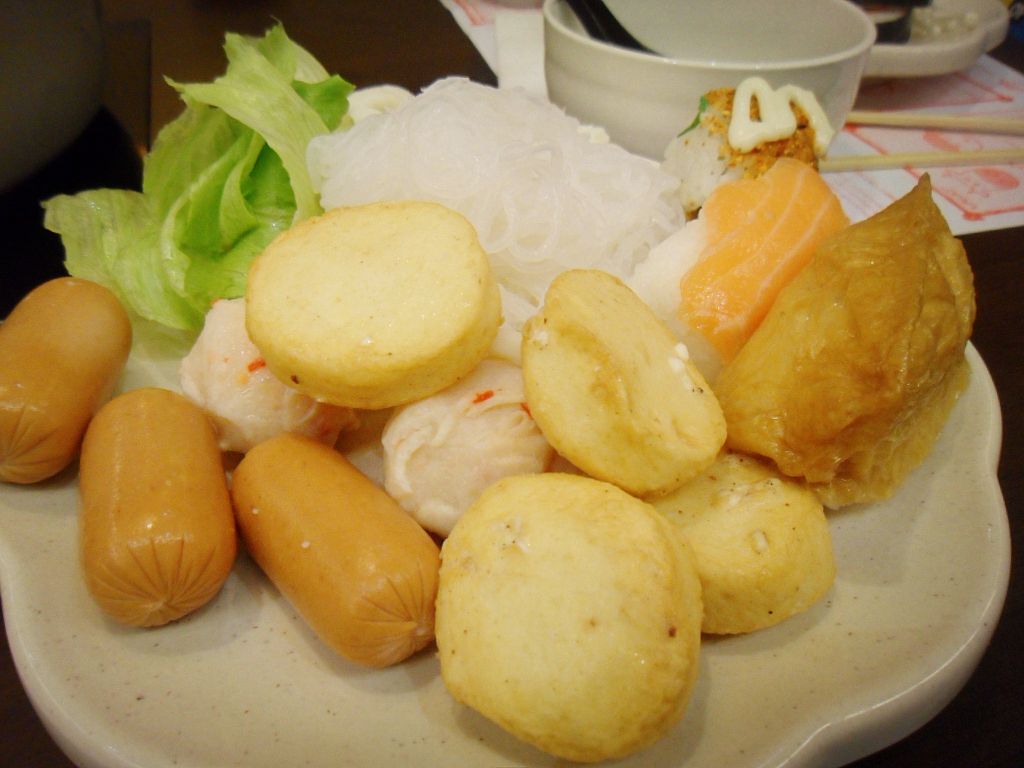 On my first round.




There are four soup bases: miso, kimuchi, sukiyaki and shabu-shabu. We took sukiyaki and kimuchi, which is the spicy one. Sukiyaki is the more famous soup base. I was craving for a little spiciness, hence the kimuchi base. You'll be able to choose two soup bases for each pot.
Miso is a like the normal miso soup and shabu-shabu is more like clear soup. The best is still sukiyaki.




Also, you can also get free flow meat. Choose from either chicken, beef or mutton. You'll get to order two different meats and ask the waiters for more later on. Hot or iced green tea is also free flow.

The thinly sliced meat is quite good as it is pretty much soft and scrumptious.
For those who don't know how to differentiate between raw and cooked meat.. After the meat is cooked, it'll turn into another shade of colour so once you see the colour has changed, it is ready to be eaten. By the way, beef cooks faster than chicken and mutton.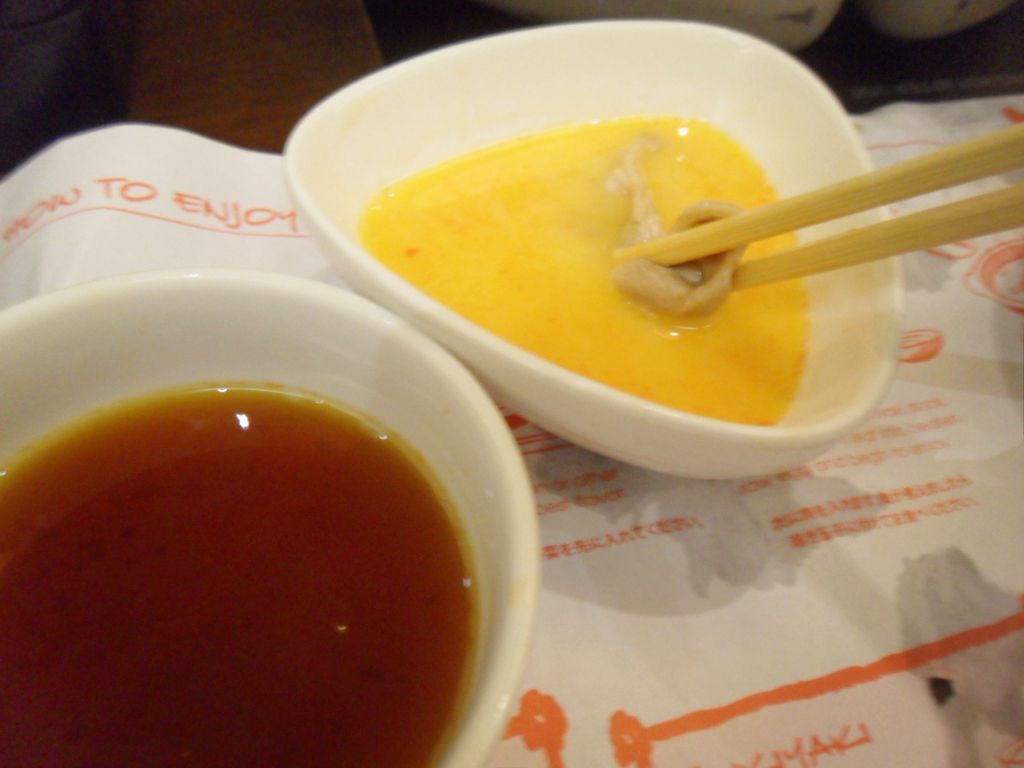 At Suki-Ya, they allow you to mix your own sauces. There are a variety of ingredients for you to make them. They also have premixed sauces if you are lazy (like me).
If you want to dip the meat into a raw egg, feel welcomed to do so. The beaten raw egg helps reduce the heat and also adds an egg-ish taste. Well, how should I put it? .-. not salty, not sweet, not tasteless? Hmm, what about something like breaded chicken?

Anyway, a small reminder.. there's a H7N9 virus going about recently so to be on the safe side, stay away from raw eggs. You can cook it for a while before making it into a dip.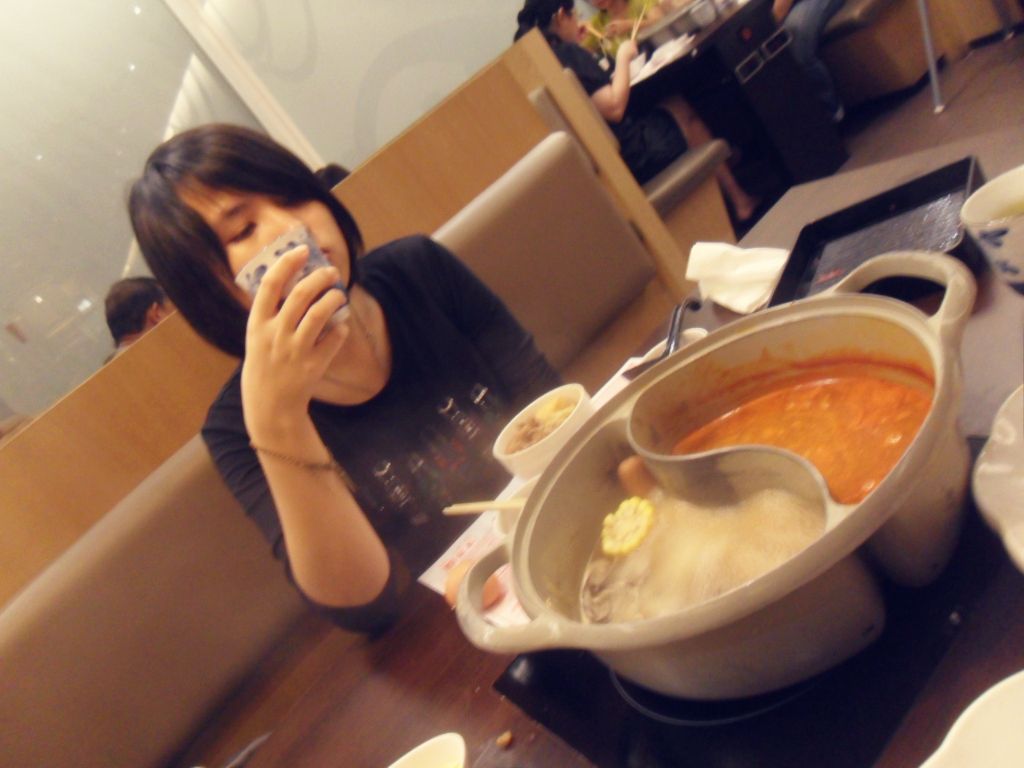 Le me thinking about the laws of the universe and life.. uh, not.
-pic by mom-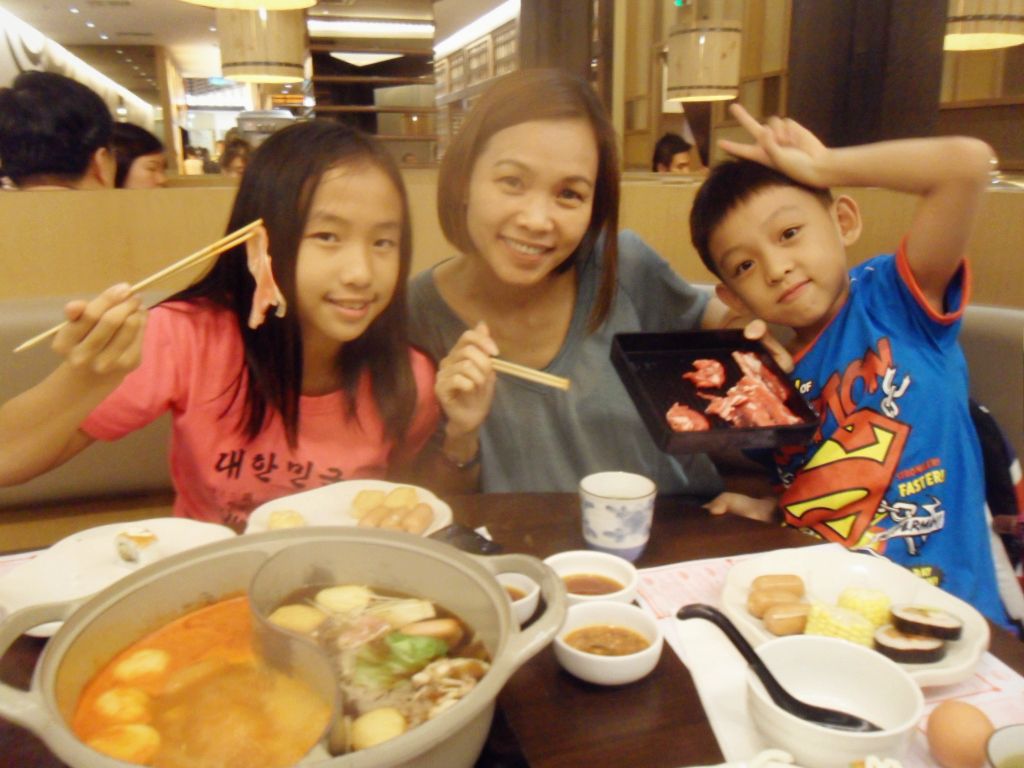 Mom and siblings.




Ice-cream for dessert! Enthusiastic like a little 4-year-old, I took quite a lot of ice-cream but was it was VERY disappointing. The green tea ice-cream doesnt have much green tea taste and neither did the yam ice-cream.
Oh well, my mistake. Lesson learnt.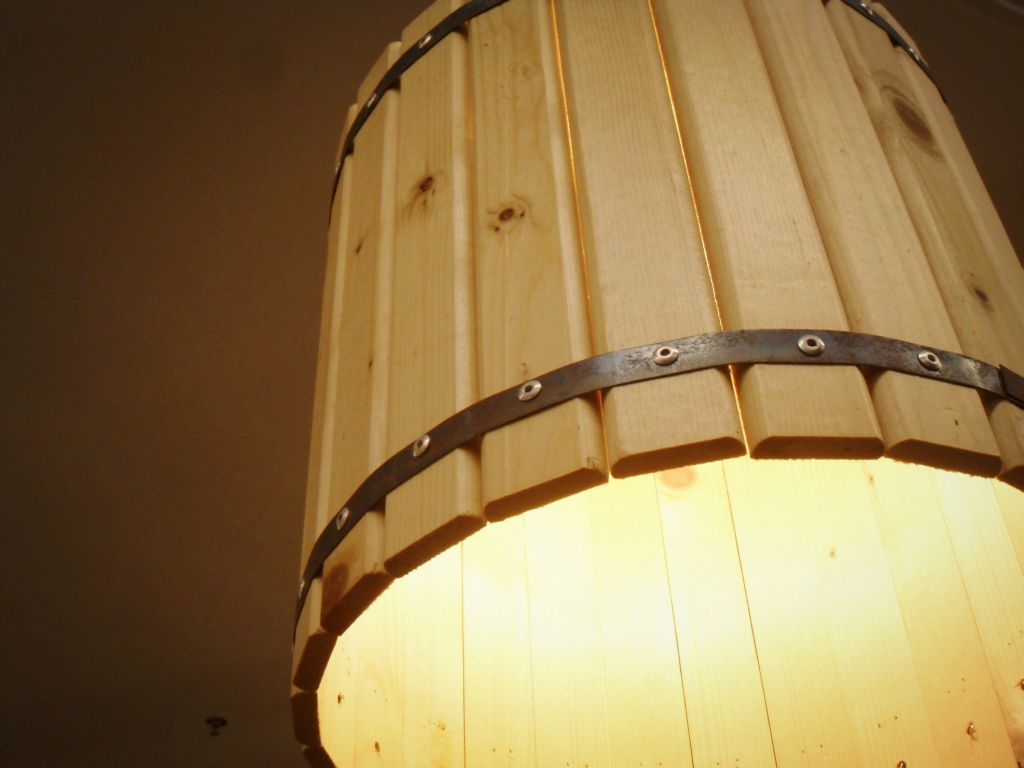 If you're wondering about the ambiance there, they have good service and nice seats. The waiters and waitresses are OK, perhaps a little deaf to my words? But still, they'll help you with your meal if you asked for them.
Last but not least, if you want to make a reservation, visit Suki-Ya's official site for the branch's phone number.

So guess that's all for now. See you guys soon!


Suki-ya Paradigm Mall
Lot UG-13, Upper Ground Floor, Paradigm Mall,
No.1, Jalan SS7/26A, Kelana Jaya,
47301 Petaling Jaya, Selangor.
Tel: +603 7887 3042