Plan B, Paradigm Mall
10:37
"When Plan A fails, we'd still have Plan B!"
OK. Just kidding.

The particular Plan B I'm talking about is a restaurant. I'm not sure whether it's available in other states in Malaysia but I'm positive that there are a few in the KL-Selangor area.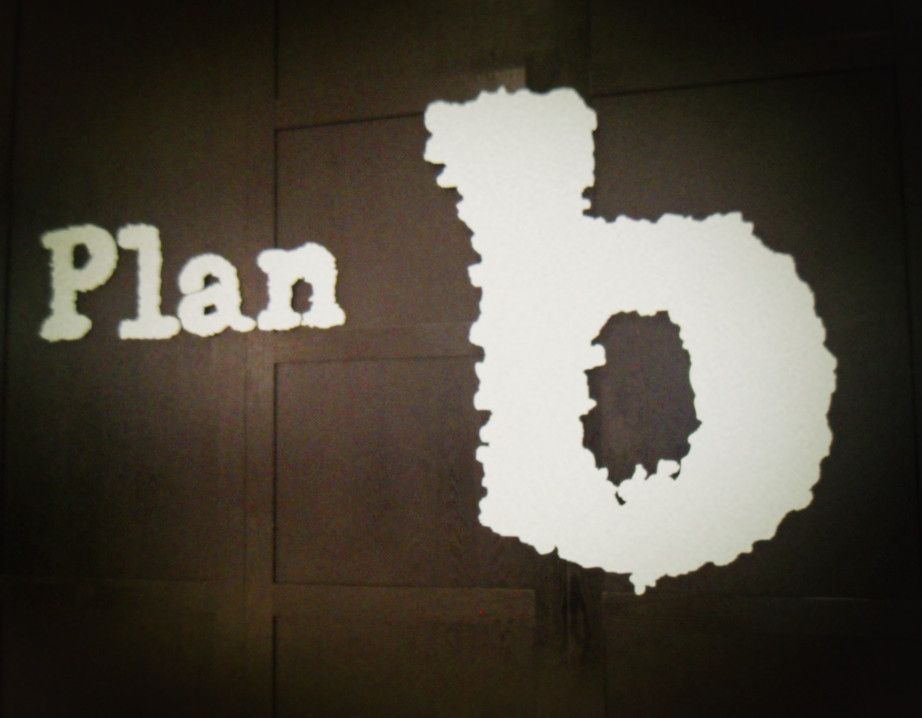 Gosh. I LOVE the vintage-y kind of look. It's pretty awesome. And cool too.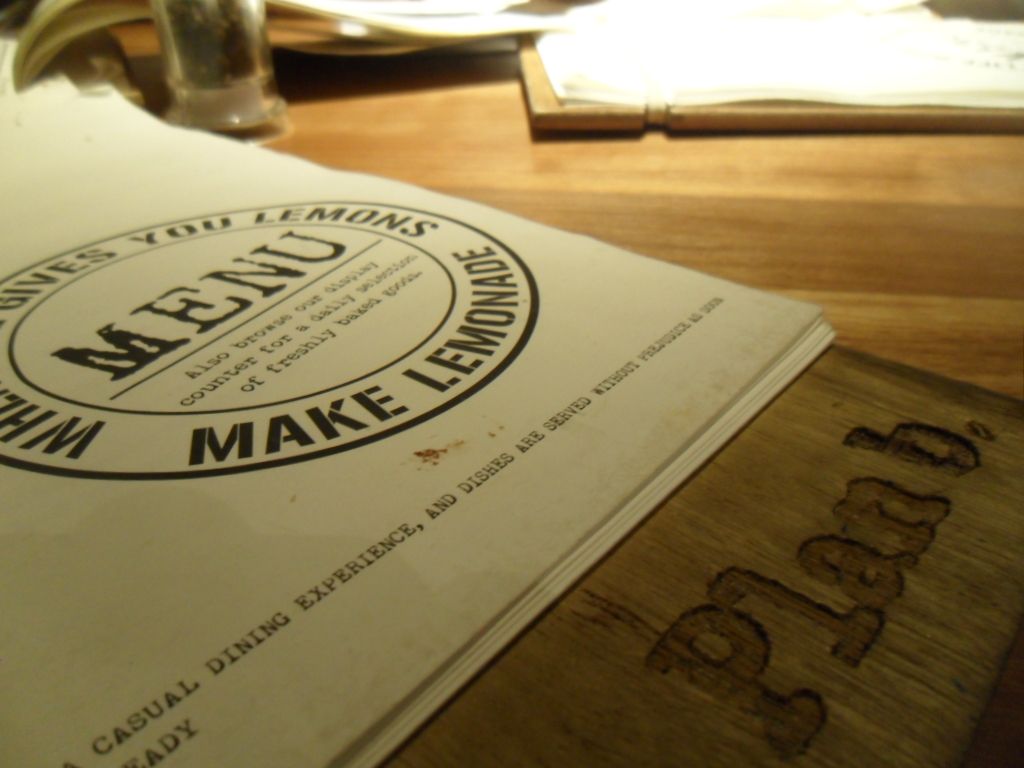 "When life gives you lemons, make lemonade."
Make the best out of life. =)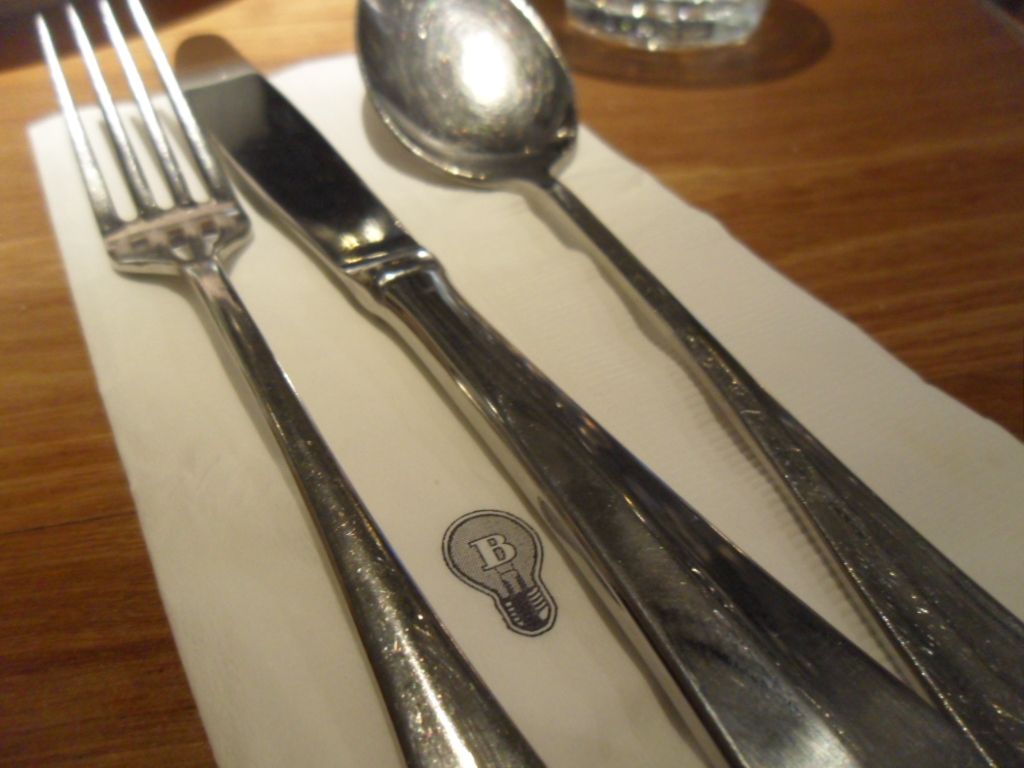 No. This is not alcohol or any kind of tonic. This is just the fancy sky juice. (a.k.a. plain water, H2O, whatever you want to call it)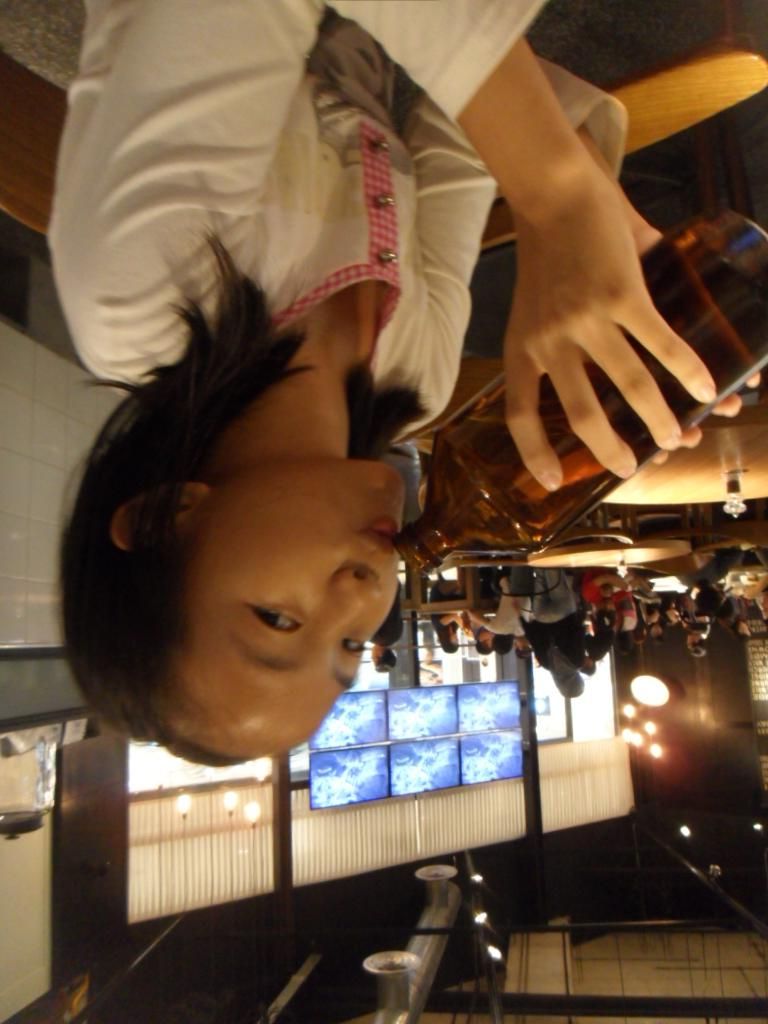 Trust me. You'll never get kids to drink water any easier than this. You'd just have to pour drinkable water into these bottles and they'll just drink it. My brother and sister never liked plain water this much. It's fun for them anyway.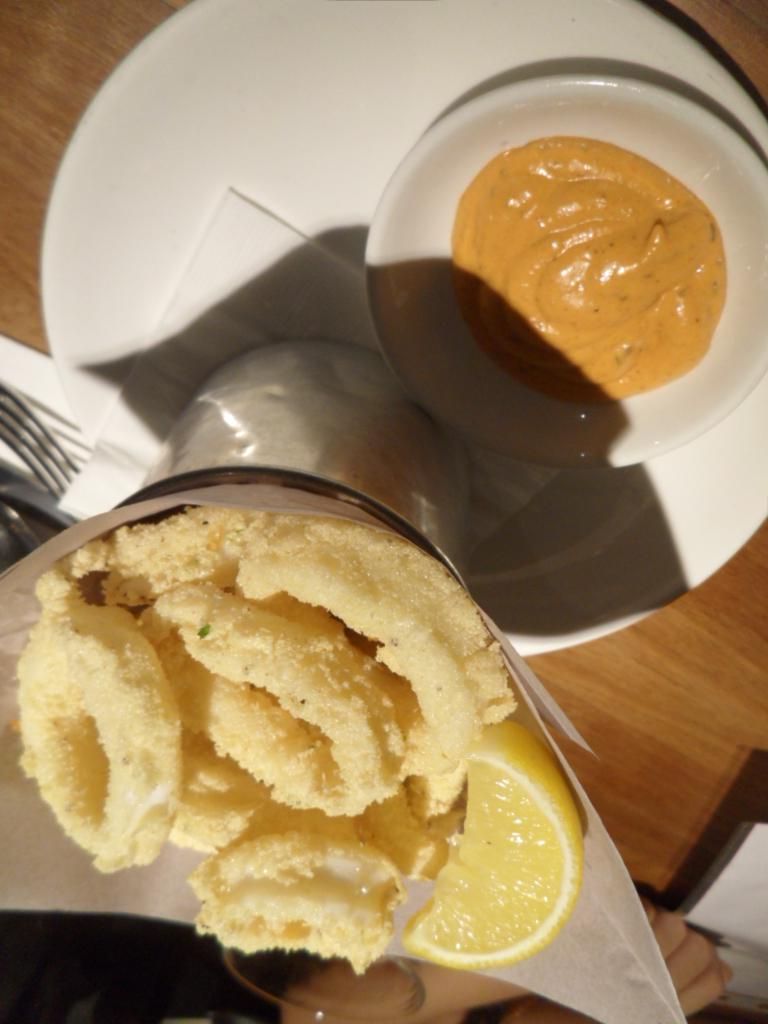 For starters, Deep Fried Calamari. It comes with harissa mayo, which tastes a little like some kind of spice. The calamari was OK. I've tasted better ones but this is alright.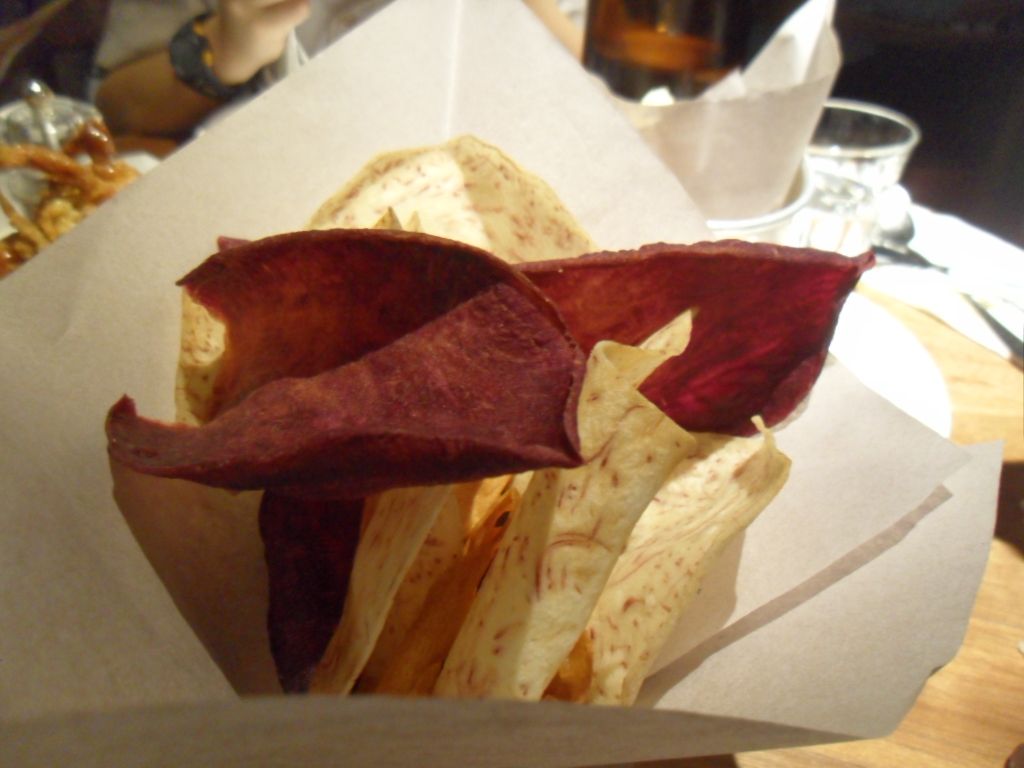 Four Root Veggie Crisps. These are more like chips. Sweet potato and some other stuff I don't know the names to (and never had the eagerness to find out). It may not taste good at first, but you'll have to eat it slowly to get the taste right.
Chew. Slooooowly.




Main course up next. I went with a simple Carbonara. Turkey ham and mushroom. Yum yum. The cheese adds in some flavour. The pasta was also well-cooked. Not stringy at all.
I'm not a huge fan of cream sauce so I shared a little with my bro and sis. Some people like cream sauce so they are OK with it but seriously, I feel a little nauseated if I had too much cream sauce.




Asian-styled Golden Soft Shelled Crab. With butter sauce, chilli padi, curry leaves and chilli flakes, there's a mild spiciness to this superb dish. It's not too spicy but if you don't like chilli and stuff, I'd suggest you skip this. The soft shell crab was great! Crispy and a little spicy. And not too salty too.




And here's dessert: Apple Crumble Tart. Crunchy apple tart with a single scoop of vanilla ice-cream made the meal an unforgettable one. Separately, it doesn't taste so good. But when you put them both together, it is just plain AWESOME.
I have such a sweet tooth. I know. :D




Hahahaha. You can see that the apple tart is tempting my brother.

Anyway, while waiting for dessert to be served....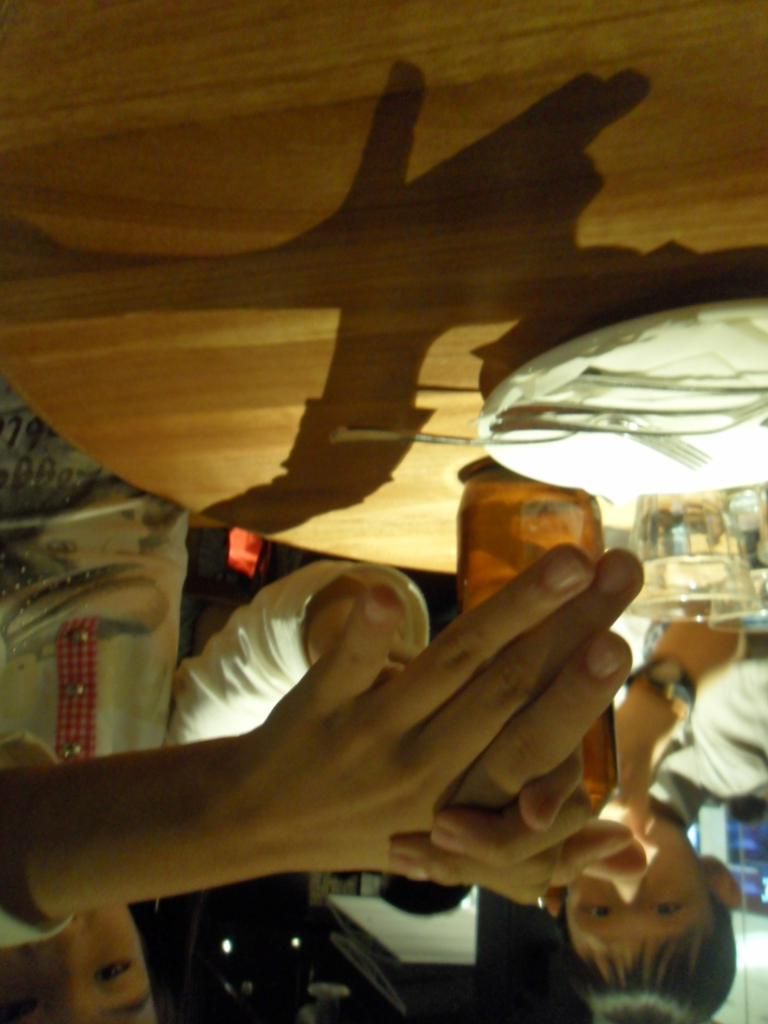 Playing with light and shadows.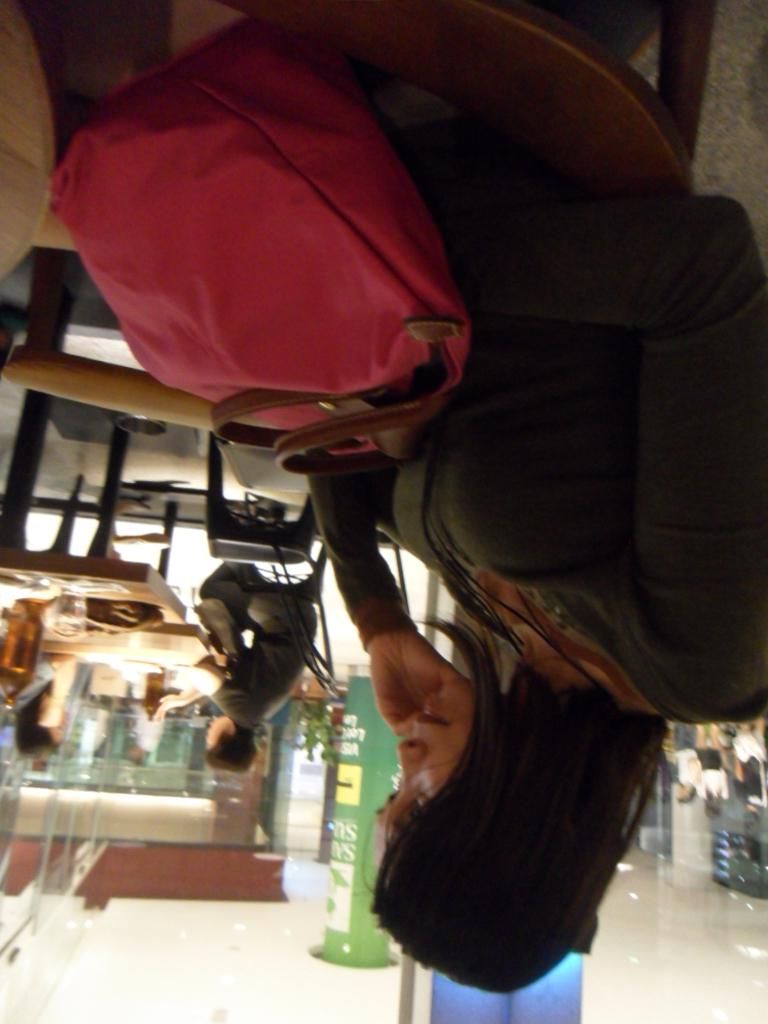 Sheesh. Mother and daughter emo-ing. Seriously. Maybe they caught it from me? :X

The service was dang good. I've never been to another restaurant that has better service than this. Well, that is saying something because I've tried fine dining and stuff. The staff are VERY friendly and VERY helpful. They even offered by brother another glass because he dirtied his with cream.

I'd definitely go for another meal there! Mom said so too.

Here's the Plan B site. You can view the locations and the menu there too.