Long story short, we had our end-of-the-semester exams last week. If you count the Sunday and the public holiday on Monday, it was more than one week.
Anyway, the only bright side to exams is finishing school earlier, which is around 12pm. Normal school sessions finish around 3pm so it was a lot better. I get to nap and watch TV and stuff. Yes, and study.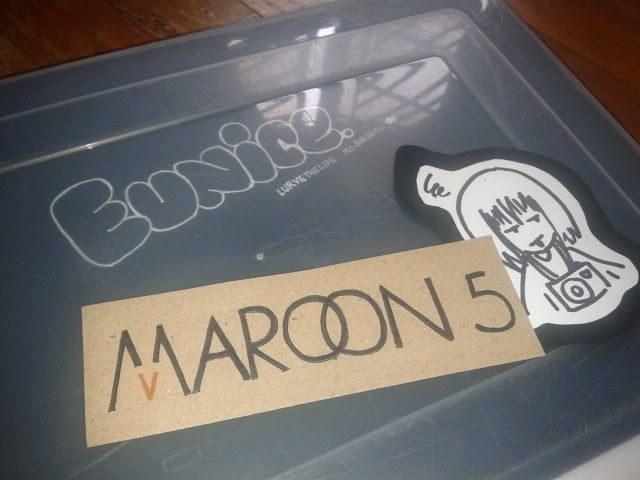 A week before the exams I was having a blast at the Maroon 5 concert, which was not too bad a start.
And here's my fast-forward version of the exam week:




TUESDAY- The day before the exams, I was struggling with Economy and Maths. Well, in the end I decided to play around with the camera for a little while, just to relax. It was stressful, with my worst subject being Maths.




WEDNESDAY- Mom got me a sample of Nips chocolates. Well, I havn't finish them yet. :D




And there's also some Marks and Spencer potato chips which taste good by the way.




THURSDAY- Watched an anime called Fairy Tail. And of course, studied for the subjects on Friday too.

FRIDAY- Fairy Tail again. sheesh. Fortunately, there wasn't any school the next day.




SATURDAY- badminton in the morning and shopping in the afternoon. Well, the shopping part, that was what my mom was doing. I was starting to get bored and tired. I finally understand how most guys feels when they're out shopping with their girlfriend or wife. Perhaps it was because I wasn't in the shopping mood?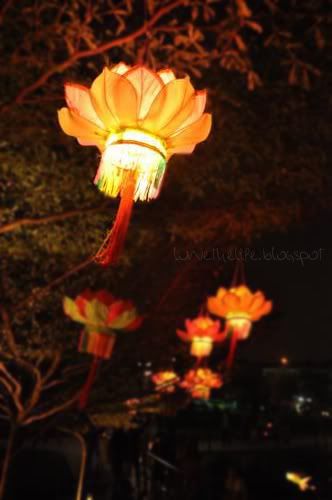 SUNDAY- Mid-Autumn festival. Went to Desa Parkcity to celebrate. Had a blast.




MONDAY- It was a holiday because of the Mid-Autumn Festival on Sunday. Made a Sugee Cake. And studied.




TUESDAY- Studied again. Tried a little bookkeeping. I just love my previous bookkeep notebook, with the cute cartoon frog from the Cut-the-Rope game.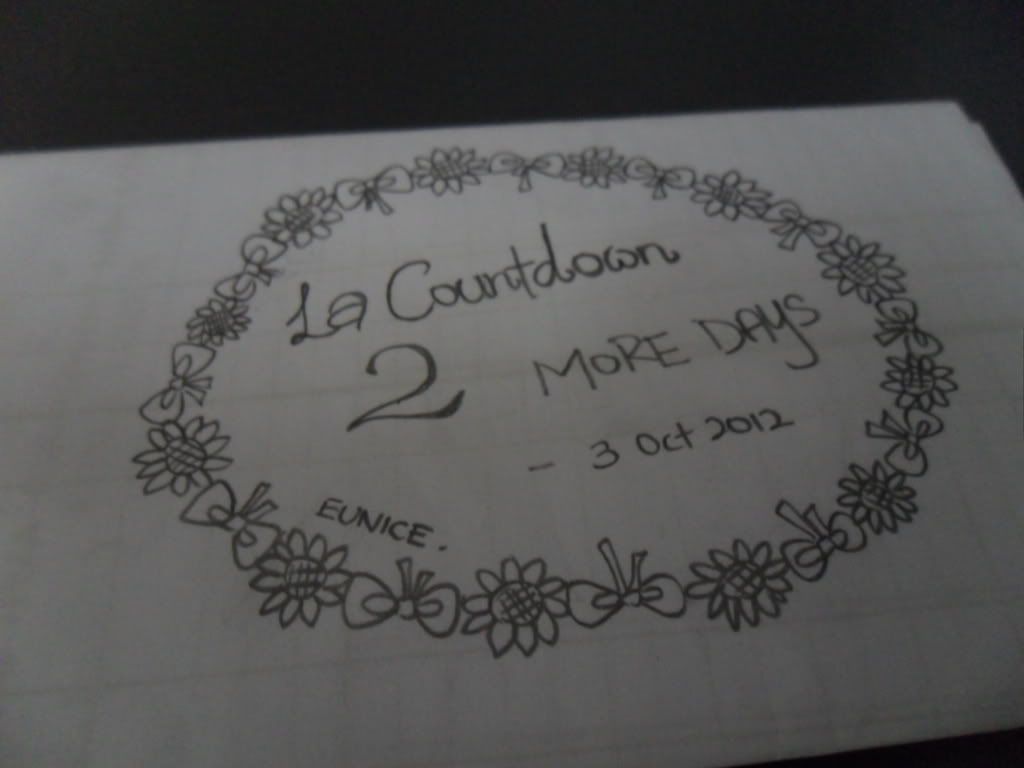 WEDNESDAY- Had some extra time after I finished my bookkeep exam. So, I was doodling about on the other side of one of the ledger papers.




Did this on the English paper. I wonder what will the teacher say if he sees this. You could say that I was pretty bored.




THURSDAY- Mom collected my prizes from Cathay Cineplexes. Won movie premiums from The Watch. I just joined for fun but received an e-mail confirming me as a grand prize winner! OMG.




Studied Sejarah, which is history in Malay, later at night. To be frank, there's just way too much info on a certain religion. Not to criticise or anything but, is it really necessary?




FRIDAY- The last day of exams! Went to WOW Karaoke Box with my classmates, Vichy, Natalie, Yearon, Shun Xuan, Cherry and Jeff. Unfortunately, there's no Payphone or One More Night nor any other Maroon 5 songs from their Overexposed album. :(
Seriously, we spilled 3 glasses of Sprite in just an hour or so. Think we were too excited hahahaha.




The buffet was value for money. You get sushi, spaghetti, fried rice, fried udon noodles, fried chicken, tempura, soup, salad, etc. And they tasted quite good too!
But it's either eat or sing. Natalie was having a Taylor Swift marathon when the buffet was served so... *evil laugh* Besides, she sings so well. I enjoyed my lunch VERY MUCH.
Patricia and Ashley, who went shopping instead met up with us there after the karaoke and we were like, WHAT? YOU GUYS HAVE BEEN SHOPPING FOR 4 HOURS?!




SATURDAY- OK. Exam was officially over but it was just too bad that we still had to endure Maths class. Ugh. Anyway, got my results from the New South Wales assessment thingy. It was my first time but OMG, I've got myself a distinction! It was pretty hard though. And I need to improve on my vocabulary. :/

Status: HOLIDAY MOOD! No school until next Friday anyway.