Doraemon exhibition.
18:41
Familiar with Doraemon?




Doraemon, the blue robotic cat from the future.
Doraemon, the cat which I enjoyed watching on TV.
Doraemon, a cat that has amazing techie stuff.

Anyway, it's 100 years before the birth of Doraemon this year. Yep, the birth year of this particular robot is 2112.

Accidentally stumbled upon a Doraemon exhibition at Sunway Giza on Sunday. Actually, my bro and I just wanted to follow my mom for her facial treatment and to shop for groceries.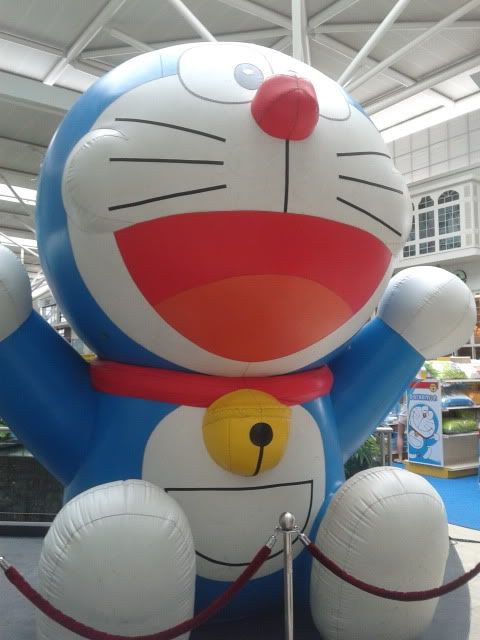 After my mom left us for her facial, we decided to walk around for a while. We walked out..
And we were like, OMG! There's a huge Doraemon there!!

Unfortunately, I was broke at that time (am broke now too) so I did not buy anything but just browsed around.




Turned out that it was part of Memopillow's "We barter, We care" project, in conjunction with the celebration of 100 years before the birth of Doraemon.
Unfortunately, the bartering event was a day before. It's just too bad. I've not been to Sunway Giza for ages.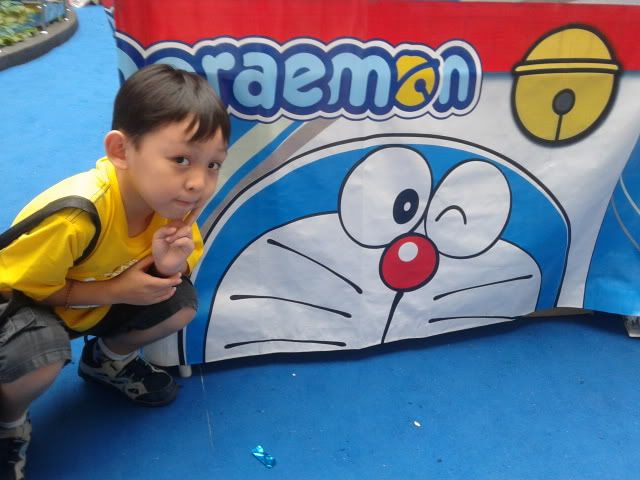 Model for the day: My cute but annoying bro. :D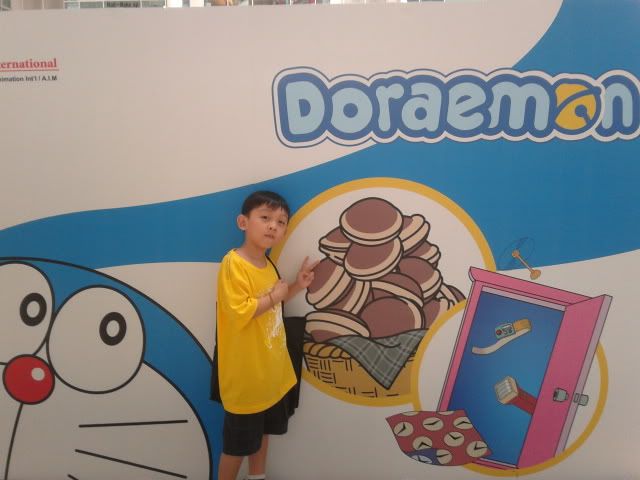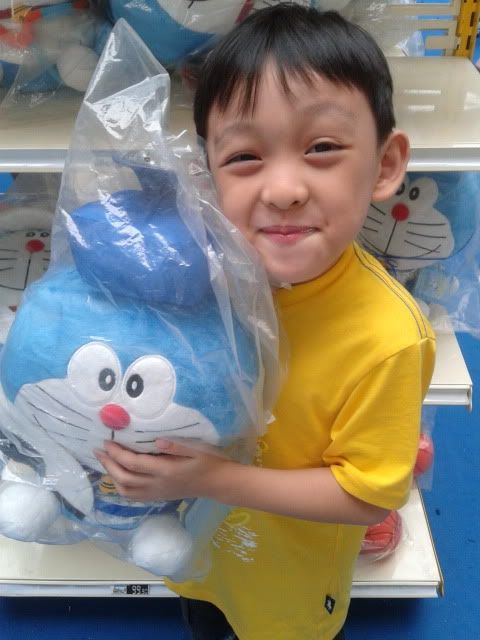 There were also tons of Doraemon merchandises. Plushies, stickers, food containers, clocks, T-shirts.. You name it.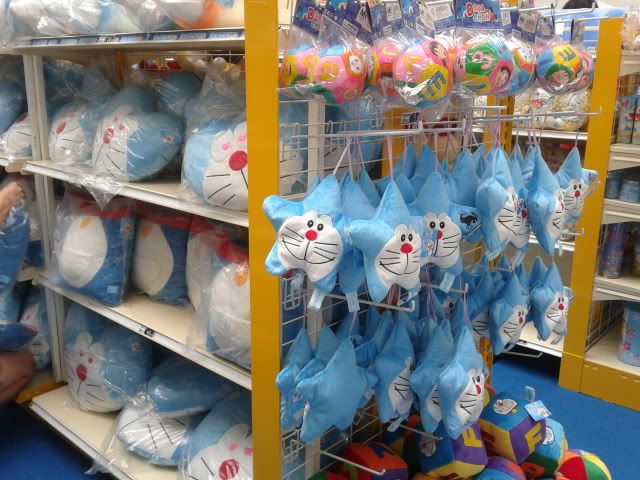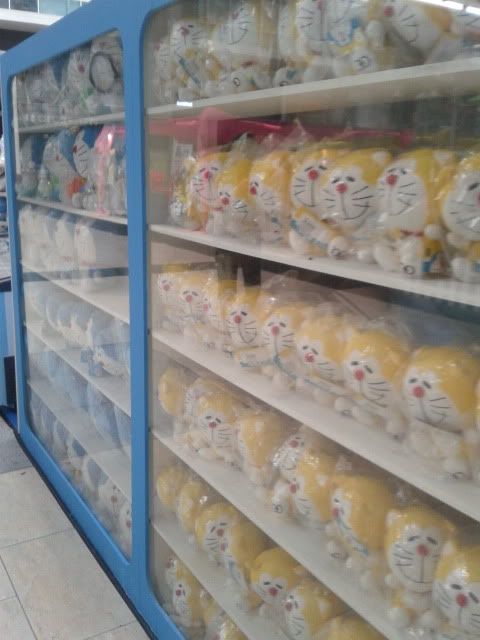 Anyway, if you're not too familiar with Doraemon, you may notice that there are also yellow versions of Doraemon, with ears. This is because Doraemon was originally yellow in colour and he also had a pair of ears. A robotic mouse bit off his ear and he was simply depressed. He then drank a potion and he turned blue as he wept. That also explains why he's afraid of mice.

Learn more about Doraemon at Doraemon Wiki!