Happy Mid-Autumn Festival!
15:38
After some consideration, we finally decided to celebrate the Mid-Autumn festival at the recreational park in Desa Parkcity yesterday. Yes, after some dinner at the Waterfront, of course. (which I'll update sometime later)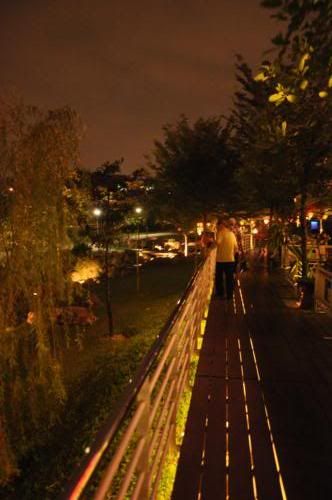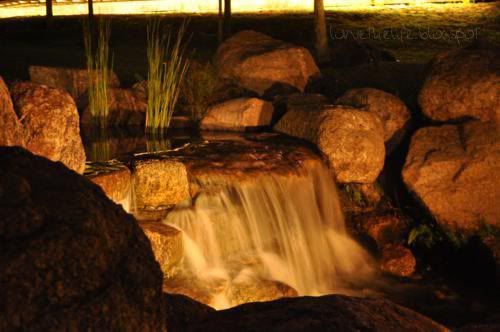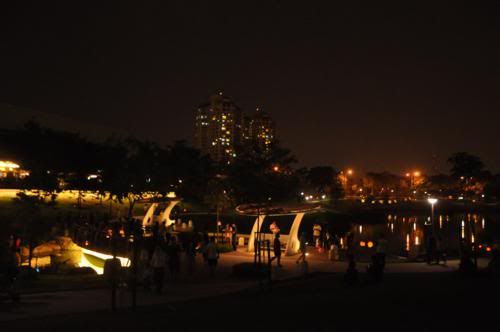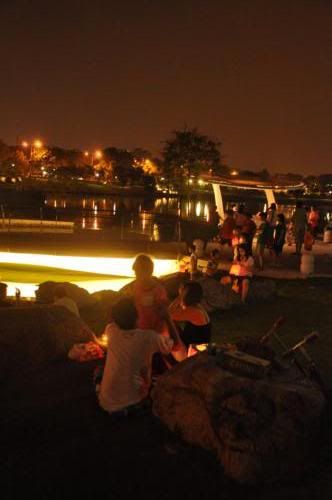 The view there is not too bad either. There's even a huge lake. It is a popular place for families to hang out. And pet dogs too.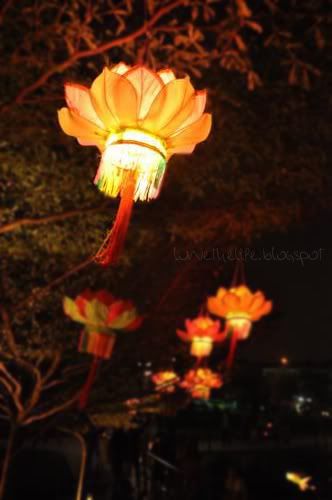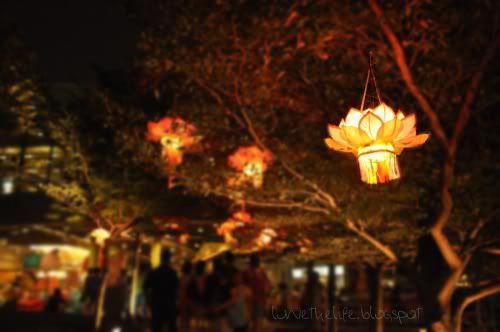 Some of the trees there were decorated with lanterns, which are quite beautiful. Unfortunately, my grandfather and grandmother decided to go somewhere else and have a rest. Oh well..
We brought our own lanterns there too. Disclaimer: The Ben10 lantern that I held in the picture above is NOT mine. Of course, my sister and brother made their own lanterns. Kinda creative, if you ask me.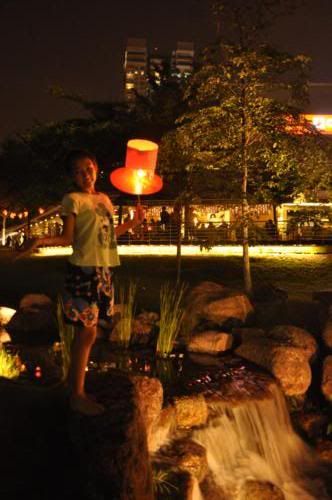 Here's my sister with her DIY lantern. A hat, perhaps? And yes, you could spin it too.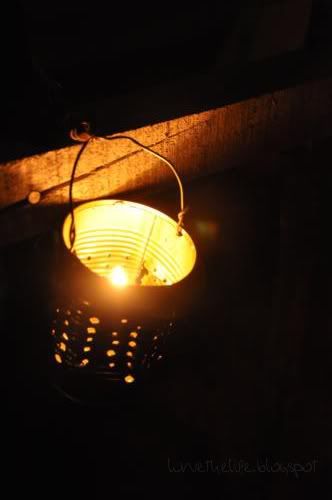 Here's my brother's. Well, according to my mom and grandmother, children used to make lanterns from tin cans. So my mom helped him with his.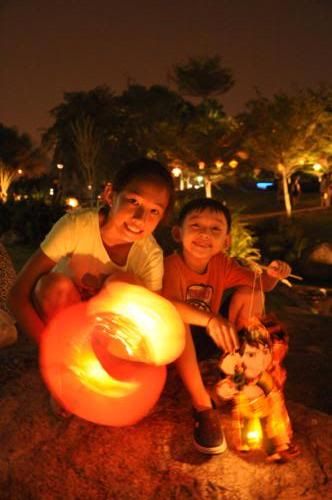 Surprisingly, my siblings' homemade lanterns attracted quite a lot of attention. Lots of people took pictures of the lanterns. And...
Even my mom couldn't resist posting pictures onto Facebook.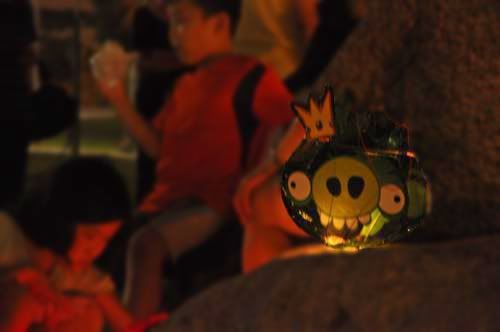 I also saw this pig lantern from the Angry Birds game. The whole family had Angry Birds lanterns!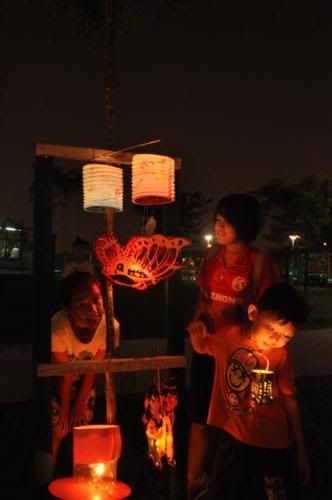 Here's another photo of my siblings and I with the lanterns.
Seemed like Ryan was using his imagination quite well. Lanterns or weights?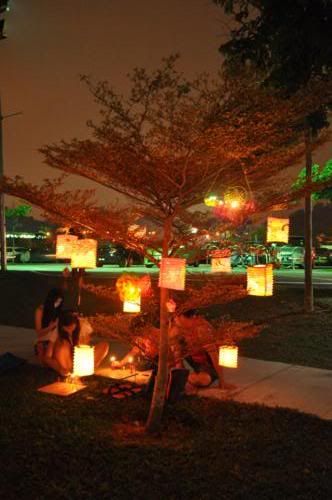 And this family made use of the tree there. Hanging up lanterns on the tree branches made the tree look more lively.
After a while, we went for some Chatime and guess what? I met Shun Xuan from my class! Guess my flashy class shirt gave me away. She noticed the class shirt first. :/ So we chatted for a bit while my sister went to find a pair of basketball shoes.
We went back home to roast some marshmallows later.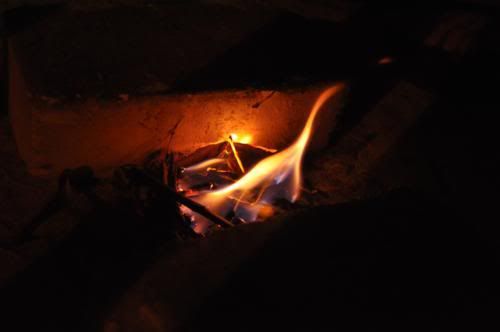 Made a little fire to roast the marshmallows with.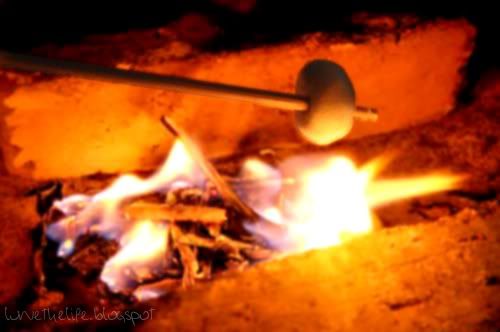 Roasted marshmallows are tasty. Crispy on the outside but soft and sticky on the inside. You should try it sometime. Just make sure you play it safe. :D
Unfortunately, there wasn't much of a round bright moon yesterday night.
We did not have any more mooncakes that night. Seriously, I'm kinda tired of mooncakes. ._.
It is the first day of October today. Let's just hope that things would get better! =)