Skiing at Alpensia Resort
18:35
Okay. I admit, I'm not a pro at skiing but I decided that I like this sport. Well, besides the climbing up the mountain slope part, which is kind of tiring, carrying a pair of skis.

Location: Alpensia Resort, Pyeongchang, South Korea.




Le ski outfit. I think I look like a mummy but Vichy said it's kind of like a motorcyclist. Seriously? :/
As I mentioned before, I like the colour red. Hence, the red goggles and ski jacket.
Well, I took the red goggles to go with the ski suit. I wanted to get a red scarf but another guy who took the same outfit as me (red goggles and red ski suit) had got himself a red one. Sheesh. I didn't want to clash with him so I took a yellow one. On the bright side, it's the same colour as my bee-hat so, why not? x)




Bro with HIS skiing outfit. Whoa. This photo of him is pretty adorable. He should thank the camera girl - ME :D




We rented skiing outfits and goggles at a ski shop somewhere near the resort. And the ski shoes and skis at the resort. We bought our own gloves and hat so we just saved some money. A ski suit costs about 50,000won, approximately RM150. We rented them for the day.




There are two or three different chair lift services to help you get up the slope, different heights of course.




There are lockers available for snowboards and skis. You can also find lockers for your belongings too. Oh yes, you can rent them for 1,000won (two 500won coins).

We rented a few lockers and went for dinner.




Continued skiing after dinner and a walk :3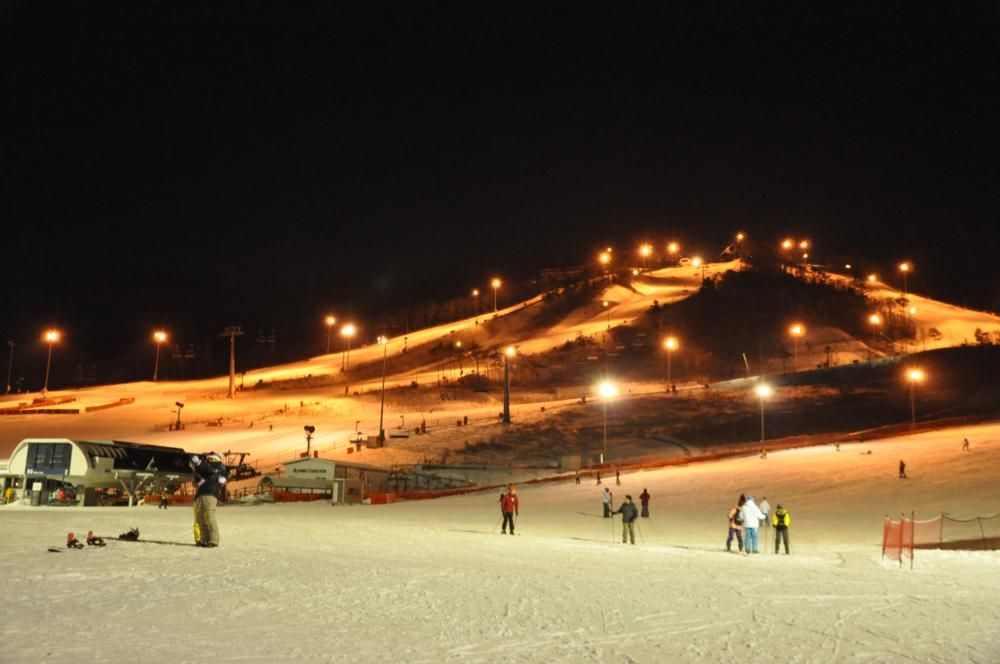 The place is lighted up and it's so beautiful! There are also lots of skiers too. It is opened until 10pm. Brought the DSLR down and skied.




It was such a pleasing sensation. Felt the rush of the wind and the adrenaline pumping. Skiing at daytime and skiing at nighttime are totally different. I think that skiing at night is more fun, and it's pretty awesome too, with those lights.

Sadly, mom didn't take a photo of me skiing as she was babysitting my DSLR.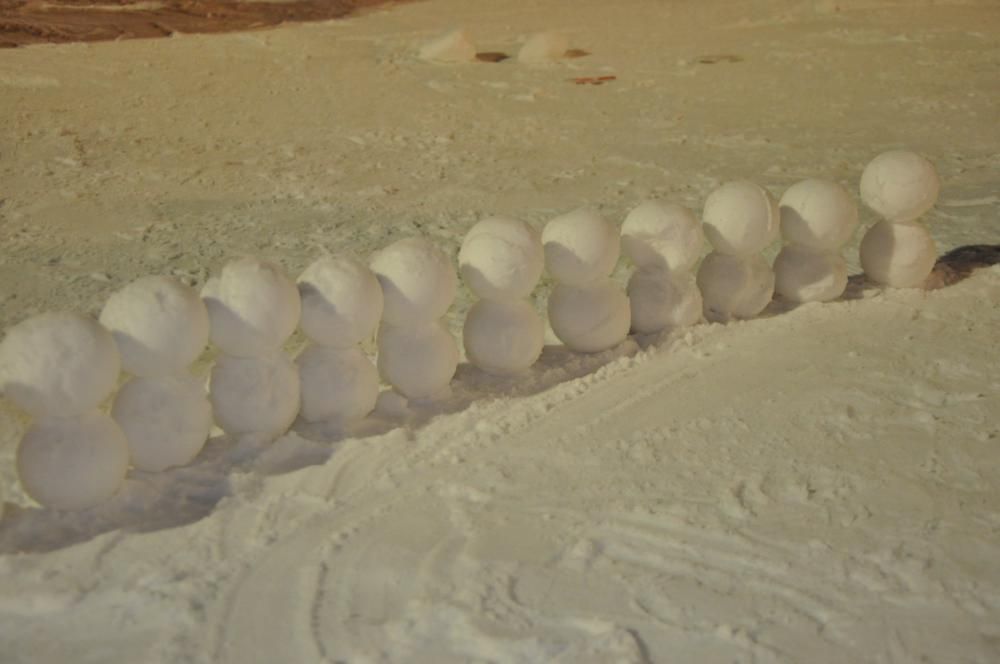 Played with the snow there. Ooh, I LOVE this effect. Snow falling from my cousin Nikki's hands.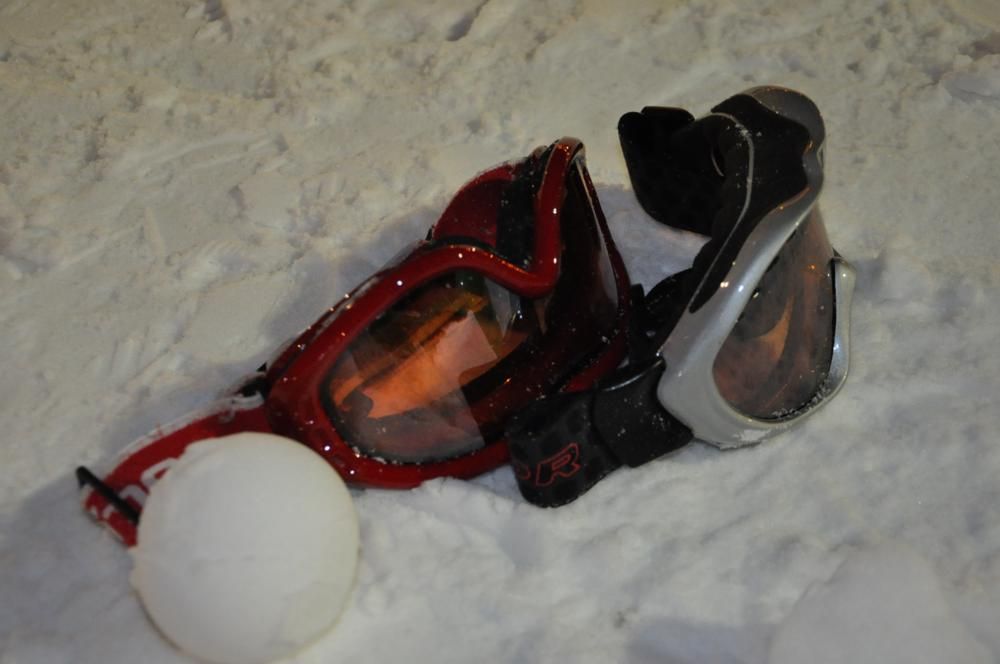 If you havn't tried skiing, you should try it sometime. It's such a fun thing to do. Even my sister, who was under the weather that day, had a try (actually several tries) and my 7-year-old brother kept going up the slope for another round.

Also, thanks to the tour leader and tourguide, Eric and Michael. Without them, the skiing trip would be disastrous. I repeat, it's hard work getting the skis up the slope. x)




Nicole and I. :P face. Hahaha. Weird.

And it was my first time having a whole hotel room to myself. Hmm, it was not too bad. Holiday Inn what. Well, the only thing that freaked me out was the blinking light..