Central Market, Kuala Lumpur.
17:09
After getting over my Maroon 5 fever, I'm going to blog about a certain place called Central Market, or commonly known as Pasar Seni in Malaysia which is located in the KL area.
Fine, you caught me. I'm still not over the concert. But I'm here to blog anyway.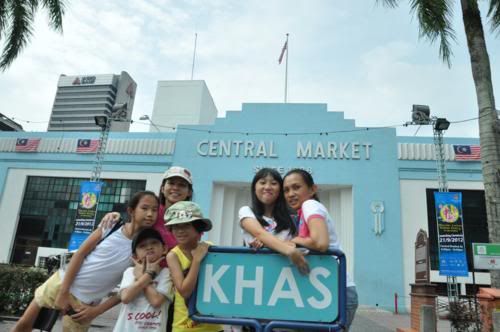 Central Market is located at Jalan Tun Tan Cheng Lock and just a few minutes walk from Petaling Street. Remember the time when I said my cousins came for a visit? We went there and walked to Petaling Street then. We took the LRT there, stopped at the Pasar Seni station.

You may notice that I'm not in the picture above. Well, that is such a pity because I was the photographer. UNFORTUNATE ME.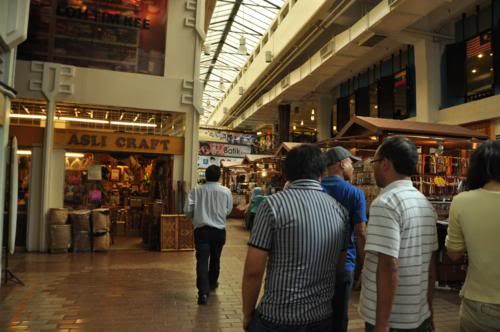 What is inside the Central Market? You can find handicrafts and some trinkets and souvenirs from Malaysia. Well, it is not exactly cheap but at least it is air-conditioned.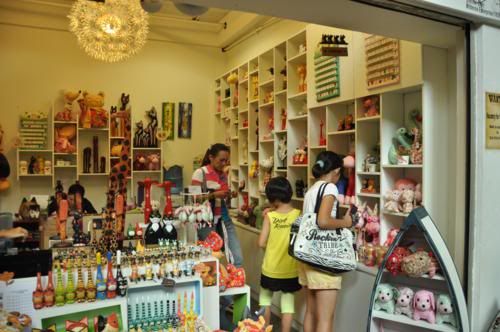 The place is mainly divided into three areas, each area representing one of Malaysia's three main races: Malay, Chinese and Indian.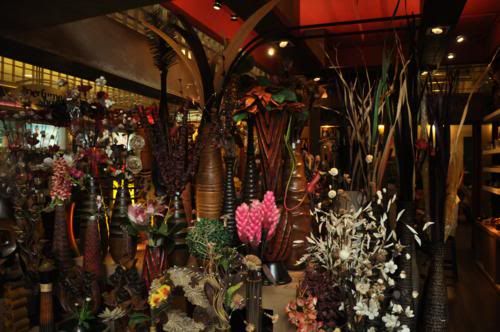 It is not a bad idea to go there for a walk, especially if you havn't been there. There were quite a number of tourists there. Locals don't usually go there to buy stuff though. Browsing will do.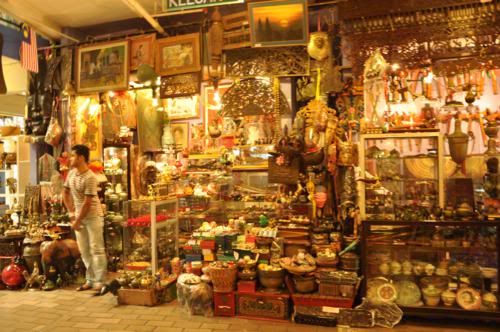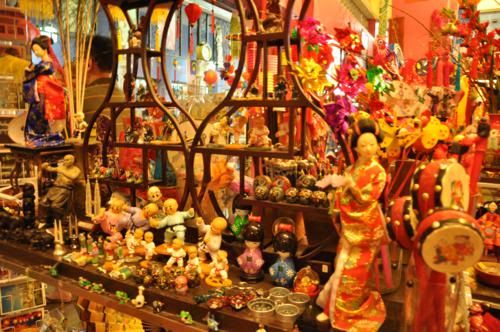 We left a few places unexplored. Namely, the food area, which is mostly upstairs, on the first floor. The main market is on the ground floor. There's also the batik area which we left out.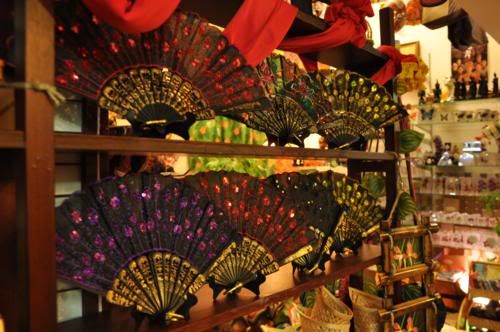 As I promised, lots of trinkets and souvenirs in the Central Market. We were mostly browsing and enjoying the walk. I've been here once, about 10 years ago. And my aunt was here once 20 years ago. Oh, *facepalm*. Did I forget to mention that this is quite a historical place and had been standing since 1937?




The stalls were arranged to look like a street here. The only thing giving it away is the ceiling. You don't get to see the clear blue sky from here but anyway, it was a cloudy day that day. Good thing it didn't rain though.




There's also the street outside the Central Market. It is lined with stalls of food and souvenirs, although it is nothing compared to the stalls in Petaling Street. This is much, much shorter. But the wau looks awesome, right? And if you don't know what is a wau, it is the Malay traditional kite. And it looks something like the one on top of the corridor in the photograph above.




This is called Putu Bambu, which translates into Bamboo with Rice Flour and Coconut. And no, they don't give you the bamboo. According to my aunt's Indonesian maid, it is a dish from Indonesia. It is actually a mixture of rice flour and coconut milk which looks like vermicelli noodles. It is then filled with a little brown sugar. After that, they push the mixture into the bamboo. The Putu Bambu is not expensive but tastes great too!

Guess that's all for now. 'Til another time then.