Petaling Street, Kuala Lumpur.
22:16
I've never actually been to Petaling Street. Sure, I did pass by but not actually set foot on it. Seriously. I have been staying in Selangor for 16 years and my school is in Kuala Lumpur. How ironic.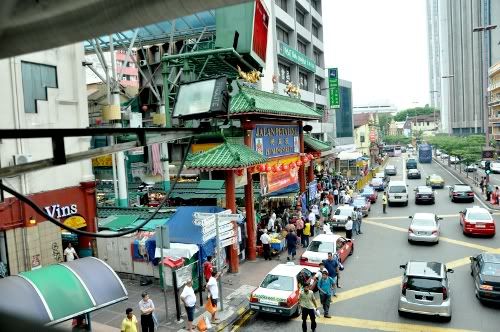 As mentioned in the previous post, my aunt and cousins came to visit for the weekend. And here's my ticket to Petaling Street!

"During the Selangor Civil War, the tin mines were abandoned. The neglect during this time caused them to become flooded. When the war was over, and when the miners returned after the war, they found that the mines were now unworkable due to flooding. Yap Ah Loy managed to persuade the miners and coolies to remain in KL and also persuaded the Malays in surrounding districts to grow rice and other garden products. He opened a Tapioca Mill in Petaling Street where the tubers from his farms were brought to be ground into flour. The flour was mainly used to make noodles which took the shape of "pig's intestines" and Petaling Street is still fondly called 'Chee Cheong Kai' in Cantonese which means "pig intestine" street." - Wikipedia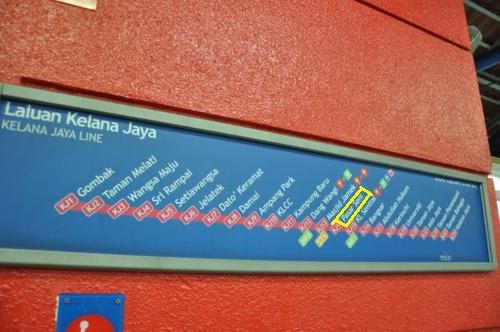 We took the LRT service there. Follow the Kelana Jaya line and get off at the Pasar Seni station. Then, ask for directions and walk to Petaling Street. It is just a very short, 10 minutes at most. Well, it took us about 5 minutes?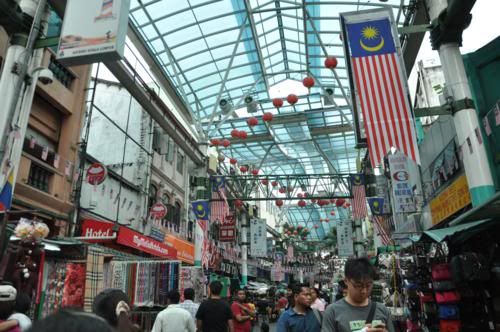 Anyway, since it was my first time there, I was a little excited and began to wander aimlessly. My cousins and siblings couldn't stand the heat (well, you couldn't expect to find an air-cond on the streets right?) so they went to the nearby shops and managed to cool themselves down.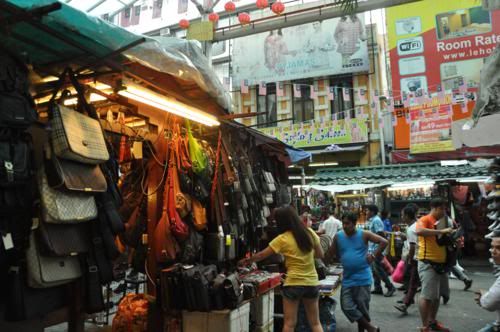 Petaling Street is quite famous for its imitation goods and stuff. There are bags, purses, shirts, souvenirs, phone accessories, etc. Snacks and drinks are also sold there. Unfortunately for me, they don't sell many Samsung Galaxy W phone covers there. Sad case. I should've got an iPhone or something more common.. Oh well, it's too late to regret.




By the way, we stumbled upon a festival held there. So, there were dragon dances, lion dances and some other performances. We were already on our way back when we saw them pass us. So, we decided to have a quick look.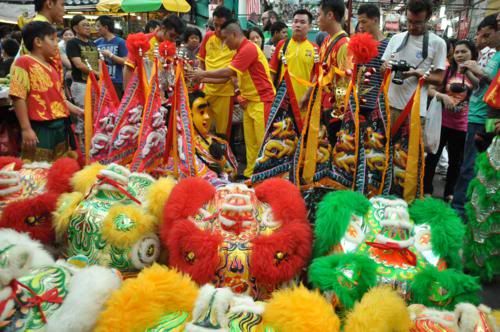 Turned out that they were just preparing for the performance and the real performance didn't start until we were done with Petaling Street.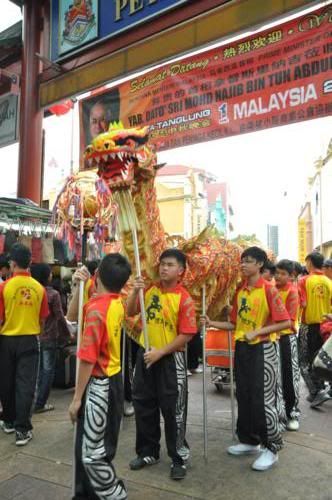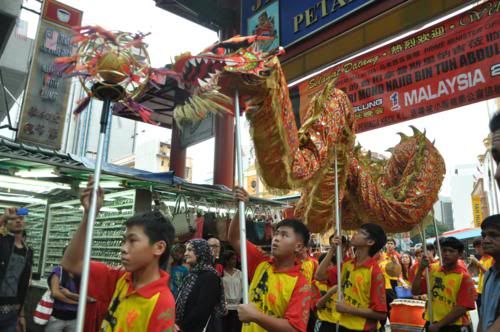 Here's one of the few dragons performing that day.




And here's an edited shot of the dragon dance.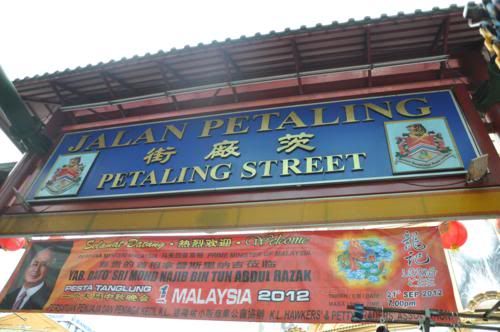 Stood under the sign for sometime while my brother bought a mini helicopter. Was bored and therefore the picture of the sign and a banner of our Prime Minister below it.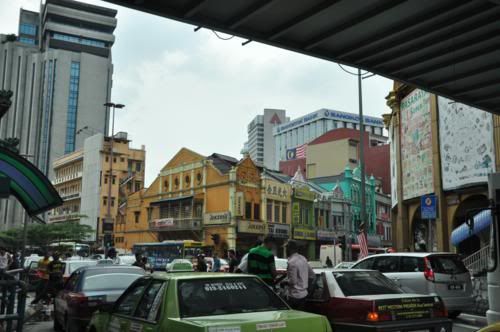 And a final backward glance at the busy streets..