The Most Amazing Places in the World
19:34
The
MATTA Fair
in Kuala Lumpur is from 5-7 September. I've been looking through the promotions from various agencies in the newspapers today at school and at home. So, I decided to write something on places to visit. Another reason why I want to write about this is because we've just finished our computer project, which had something to do with designing a webpage using HTML and stuff. And my group chose this topic: The Most Amazing Places in the World.
Preview of the project:
Anyway, the main thing here is not about the project. It's about beautiful places, places that you should not miss. I'd go to all of the places myself but unfortunately, I don't have the resources (a.k.a. money).
You could always go to Antartica to catch glimpses of penguins out in the open. If you could bear the cold, that is.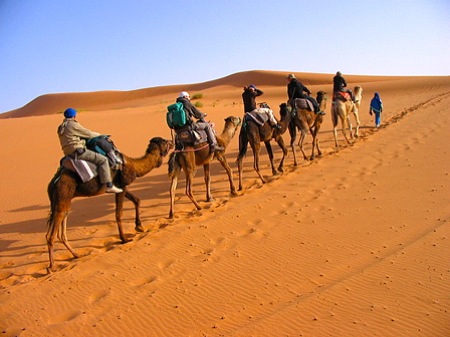 Fancy a camel ride in the Sahara?
Or getting close to the wild African animals in Serengeti?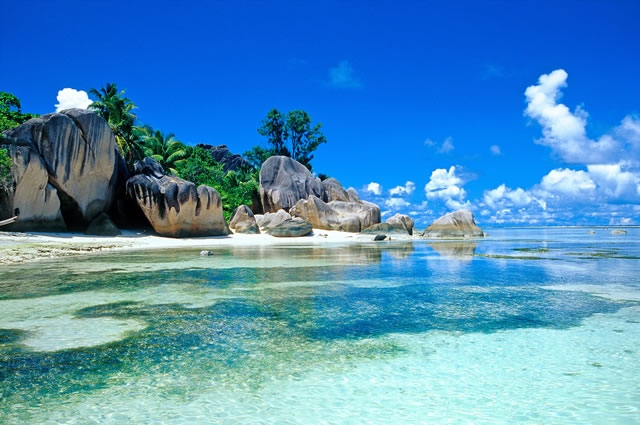 Ever been to Seychelles Islands? There's the clear water, picturesque view..
Victoria Falls, located between Zambia and Zimbabwe, is claimed to be the largest waterfall.
You could always try going to the Dead Sea as it is one of the world's saltiest bodies of water. Therefore, you'll be able to float in it. Why not read a magazine or something while you're at it?
The evidence of Jiuzhaigou's beauty was well known as far back in ancient times
Guilin is famous for its limestone mountains and the Li River. A little advice: you wouldn't want to go to the river during winter. You should go there sometime around April. Trust me, there's nothing much during winter.
Cherry blossoms and Mount Fuji make a beautiful picture, no?
Jeju Islands in Korea
Pangong Tso Lake in the Himalayas.
Feel how it is like to be on the highest point of Earth, Mount Everest.
Venture through the snow in the Alps.
How would you like to see an aurora in Abisko?
Zakynthos Blue Caves in Greece
Another cave, the Blue Grotto in Italy
Grab a hammock and relax at Bora Bora Islands.
Or have a look at this natural wonder, Giants Causeway, which was caused by ancient volcanic eruptions?
Lake District, England.
Windmills and tulips.. the first thing that came into my mind would be Holland.
Enjoy Killarney National Park, which is located in Ireland.
Marble Caves in Chile.
Glaciers at Skaftafell National Park. Awesome, isn't it?
Pamukkale, Turkey.
and the Ice Canyon of Greenland.
Grand Canyon of USA
Who wouldn't want to relax at the beaches of Hawaii?
Niagara Falls, between Canada and USA.
Yellowstone National Park in the US is also a great place to visit.
Or a trip to New England in America?
Diving in the Great Barrier Reef in Australia is every diver's dream, right?
Milford Sound in New Zealand is also recommended.
Fancy a trip to the ever famous Tasmanian Islands?
One of the postcard-perfect pictures of Uluru, Australia.
In my opinion, this place is the best I've seen so far. Salar de Uyuni in Bolivia is the world's largest salt flat.
Indulge in the greens and blues of the Amazon rainforest.
Mount Roraima in Brazil.
Now, enough of natural sights for the time being. How about some architecture?
Guess most of you are familiar with Machu Picchu.
Mummies, pyramids, pharaohs, often associated with curses are mostly found in Egypt, one of the world's first civilizations.
The largest Hindu temple in the world, Angkor Wat in Cambodia.
The Forbidden City in China. If you watch those traditional Chinese movies or dramas with palaces and stuff, you'll find that most of them were shot here.
Of course, there's also the Great Wall of China.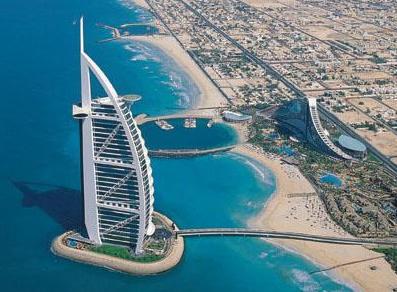 Claiming to be the world's only 7-star hotel, Burj Al Arab in Dubai is certainly quite unique.
Unfortunately, I don't have the money to stay in it, not even a single night. So, I just had a look of the famous landmark of Dubai from far.
The Pagan Plains which once belonged to an ancient kingdom in Myanmar.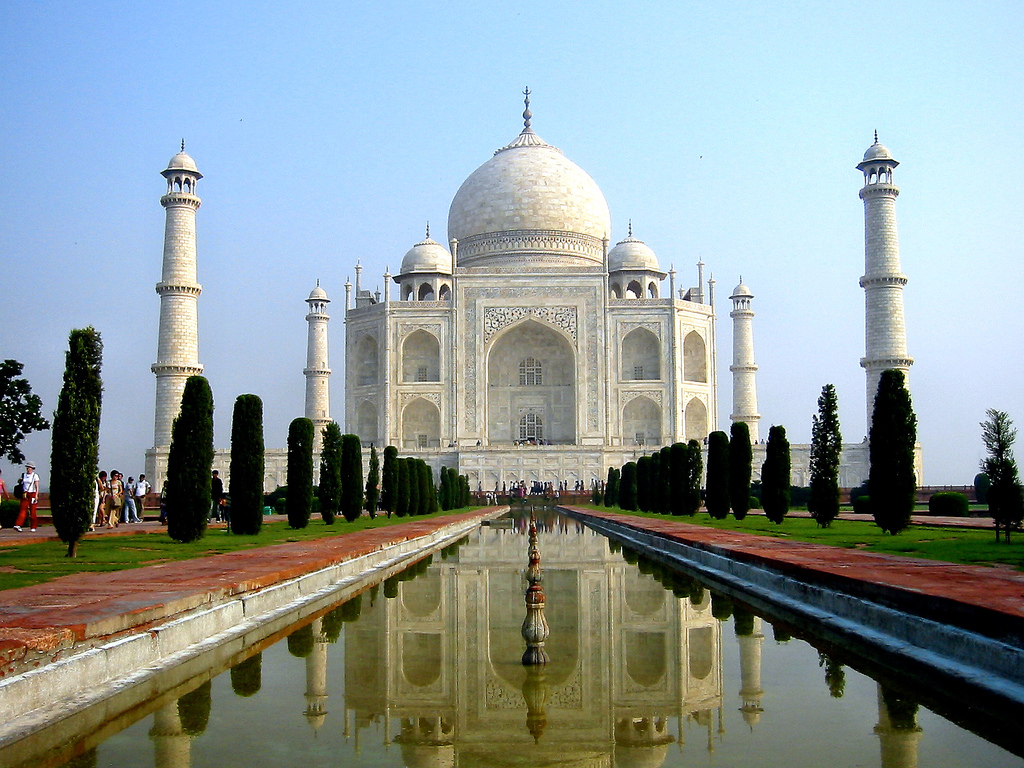 Taj Mahal in India, one with a love story behind it.
Of course, there's always the tower which symbolises love, the Eiffel Tower in Paris, France.
Florence in Italy is also a place with a picturesque view and to relax.
Venice, also located in Italy.
The Colosseum in Rome, Italy.
Vatican City
London, my dream city. ♥ Can I have a British accent? haha
Stonehenge, England.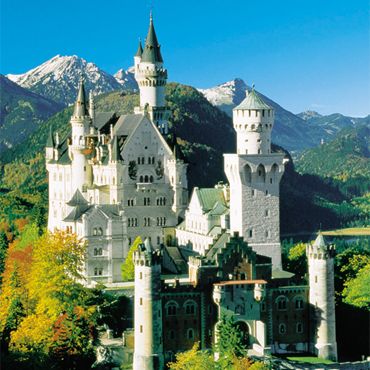 Neuschwanstein Castle in Germany.
Santorini, Greece. Thinking of visiting it sometime soon.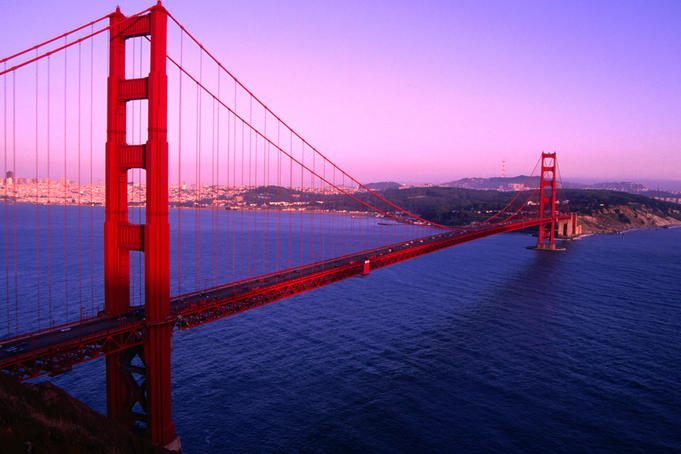 Golden Gate Bridge in San Francisco, USA.
Las Vegas, USA.
New York, USA.
Sydney, Australia.
Rio, Brazil.
Easter Island, Chile.
-most of the pictures are Googled-
These places here are just some of my favorites. Any other suggestions are welcomed.
:D