Disney's Big Hero 6.
12:18

"Hello. I am Baymax. I'm your personal healthcare companion"




What would you do if you have a robot who hugs you when you are cold or feeling sad? Or a robot that will help you reduce your pain and suffering?

In the futuristic world of San Fransokyo, Tadashi Hamada (Daniel Hanney) invented an inflatable robot which could do all of the above. His brother, Hiro Hamada (Ryan Potter) is a boy genius who graduated high school at the age of 13. (why cant I. -sigh-)

Some badass stole Hiro's microbots, which could be controlled by neurotic activities and is super cool, and Hiro's brother died in the process.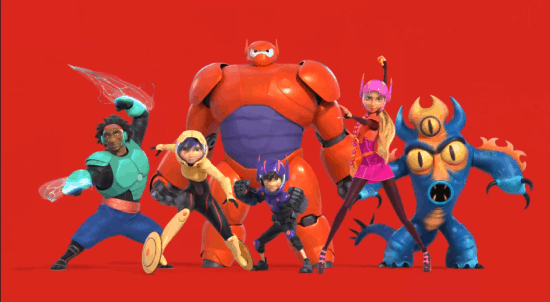 So, a very upset Hiro partnered up with the adorable Baymax (Scott Adsit) to find his brother's killer, along with the help of a few of Tadashi's friends: Wasabi (Damon Wayans Jr.), GoGo (Jamie Chung), Honey Lemon (Genesis Rodriguez), and Fred (T.J. Miller).

It is inspired by the Marvel's superheroes of the same name. (I prefer Baymax as a huge huggable robot instead of a dragon. oops)

The movie is super cute if you like animated movies and not detest childishness.




"So are you saying that a man in a Kabuki mask attacked you?"




And Mochi that cat. THE FLUFFINESS!

I think the plot is pretty average, with the vengeance and all, plus an unexpected villain. However, I'd say that you'll enjoy the laughs from the movie.

Here's why you should love Baymax if you havn't already.

The movie debuted Fall Out Boy's Immortals, which is pretty addictive for me. Most of their songs are so catchy!

So, I guess that is all for now. Hahaha I can't say anything much cause I'm biased towards cute things.

- image Googled-